Leopard teams may join the Universal Interscholastic League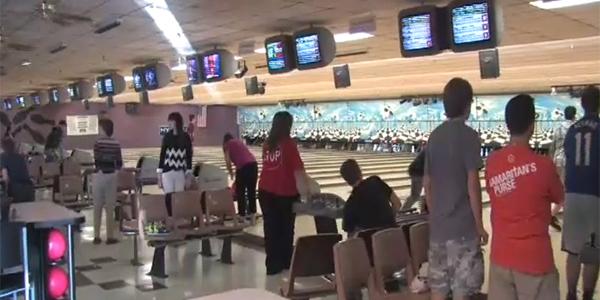 In the school's short history, several new teams have been created with hockey, lacrosse, and bowling among the most prominent. However, none of these three are UIL sports and that will probably not change any time soon.
"There's not a magic number," UIL director of athletics Mark Cousins said to the Dallas Morning News. "It's what our legislative council hears from the superintendents."
In order for a sport to be instated into UIL every superintendent in the state participates in a survey to determine the level of interest in the sport.
"The UIL Legislative Council will conduct a survey of all superintendents in the state to see the level of interest of a sport possibly becoming part of UIL," athletic director Jim Bob Puckett said. "Once the survey has been completed, the Legislative Council shall begin its annual meeting on the weekend of the third Sunday in October. They will discuss all information provided in the survey and then decide if the sport will become an active UIL sport."
For the Leopard bowling team, the belief is that their sport deserves to be considered UIL.
"It's easy to think from an outsider's perspective that bowling isn't much of a sport," senior Clarissa Salinas said. "This being my second year bowling, I definitely don't agree with it not being considered seriously enough for UIL, mainly because it involves a lot of practice, skill, concentration, and mental toughness."
Lacrosse is a sport that has been increasing in popularity recently. However, it is still not sanctioned under the UIL, but this does not bother the Leopard lacrosse team.
"The UIL tag doesn't really mean much to the lacrosse team," sophomore Carson Buckner said. "We sort of make fun of the whole thing by having #NotUIL on our helmets. The only difference between the lacrosse team and every other sport at Lovejoy is the UIL tag."
The team still has full access to school facilities and their uniforms and equipment are paid for with the team having to pay a fee to actually play.
"We still have access to facilities, and have our uniforms and helmets paid for," Buckner said. "But, we do have dues to play, which have come down tremendously over the past two years. Could lacrosse be the next UIL sport in Texas? Maybe, but in the meantime we are taking full advantage of the situation."
As for hockey, the chances of it becoming a sport under the UIL umbrella is highly unlikely.
"Of course we wish our team could be recognized by our school, because many times it seems as if hockey is overlooked," junior Levi Castelle said. "But, we also realize that hockey is not popular enough in the state of Texas to be considered UIL."