Middle school's Peter Pan flew above expectations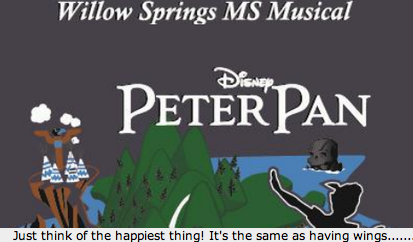 Peter Pan and his (or her) crew of lost boys took over the auditorium this past weekend for the middle school's musical.
Eighth-grader Adelyn Maruca, who played Peter Pan, did an amazing job at portraying a different gender. Her happiness and acting experience shined through as she hopped around the stage.
Special attention was paid not only to the acting, but also to the props and costumes. Specific details of the props were attended to, down to little things such as the little Tinker Bell light in the dresser and the boat painted on the window. In comparison to the Disney movie, Peter Pan's costume was almost spot on to what a child would imagine, and the blue dress worn by Wendy (played by Julia Dobbs) matched that of the movie as well. Tick Tock the alligator, played by Autumn Hodges, wore a well-designed, and my personal favorite, alligator costume with wheels that she used to crawl across the stage several times.
Makeup was well done, highlighting the actors pre-existing abilities. Peter Pan's makeup made her not just act like a boy, but also resemble one physically. Smee, played by Riley Bergwall, wore a fake beard and the fairies were adorned with sparkly face makeup.
When asked, the actors told me that they had a great time performing in front of the crowd and that it was an amazing experience. The audience could tell that they were really doing what they loved as they sang and danced across the high school's stage.
Overall, the school's production was very impressive considering the age of the actors, and it was very professionally performed.
About the Contributor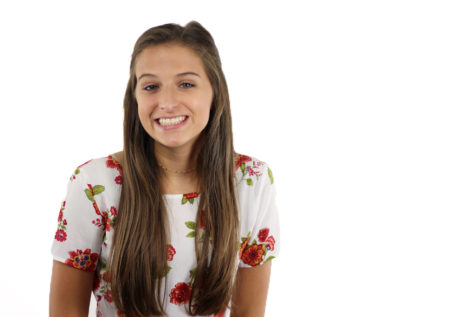 Mary Catherine Wells, TRL Editor-in-Chief
Mary Catherine Wells, a now senior at Lovejoy High School, proudly takes on the role of Editor-in-Chief at her online school newspaper, The Red Ledger....