Honor Flight pays tribute to veterans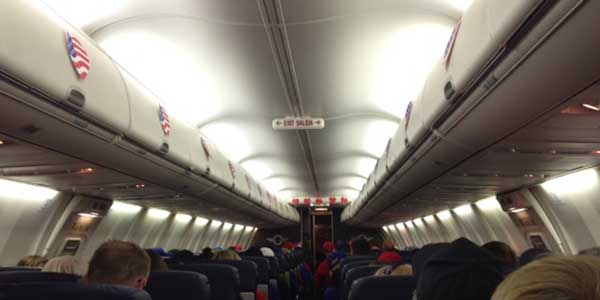 Veterans from the Korean War and World War II were honored on a flight home from the nation's capitol this week in honor of Veterans Day. Honor Flight, a nonprofit service dedicated to honoring veterans, provides a volunteer Guardian for each man and woman on an all expense paid trip to Washington, D.C.
"The organization was actually founded by a man from Minnesota who was a pilot," Guardian Deborah Luenser said. "He saw that there was a great need among these aging veterans for them to see the memorials for them, so initially he would fly them himself, and it just grew and grew. What's cool about Honor Flight is that it's not only run from the heart, but it's also run economically well and there's not a lot of nonprofits that can do both. Every dime the organization makes goes to the veterans."
Veterans of the Army, Navy, Air Force, and the Marines from Dallas and other areas flew together to D.C. to visit memorials . The veterans paid tribute to World War II, Korean, Vietnam, Marine, Navy, and Air Force Memorials, as well as the Arlington Cemetery.
"[Service] means a whole lot more to me now since I have been on the honor flight than it did before," veteran Jack Paslay said. "It really is something that they appreciate you and I think that it makes you glad you did it."
Volunteers often have a personal connection to military service.
"I love working with the veterans," Guardian Marcia Chandler said. "They're great. I have a son that's in the service, and I hope one day when he's 80 years old somebody will do something like this for him."
Pride for veteran service has brought many to volunteer for the Honor Flight service, including family members like Guardian Robert Kirkpatrick, who plans on joining the army after college.
"It was a great honor being my grandfather's guardian," Kirkpatrick said. "Getting to experience the different war memorials and hear all of the stories from him made me truly proud to be both his grandson and his guardian for this trip."
The Honor Flight trip was in advance of the anniversary of the World War I armistice, November 11, 1918, celebrated today as Veterans Day; an important date for many retired servicemen and women and their families.
"I served for 20 years active duty for the United States," veteran Richard Gregory said. "It was an honor. It was an honor to serve. Oh, there's nothing like [coming back]. When you look down from the ship and seeing and there's your wife and your kids waiting for you, especially when you've been gone for six months and they're still there to greet you."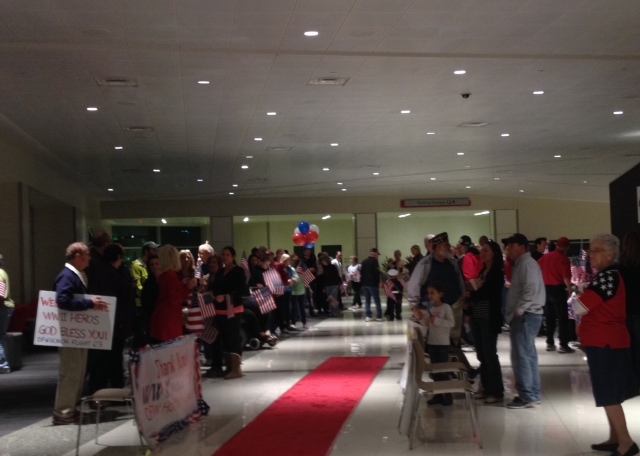 Many of the veterans touring D.C. served in the Navy. Navy veterans like Neil Riley often worked long hours repairing parts of the ship and operating valves in the engine room.
"I was in the U.S. Navy, Fort of Destroyer, in the Atlantic Ocean," Riley said. "I served for four years. I went in when I was 17 in 1952, and I got out in '56. I was really young. I went right out of high school, I was 17. After I graduated I went in the Navy. I went to school out in San Diego, Navy school as a Navy repairman, for 3 months, then I went aboard the Destroyer I was assigned to."
After serving, Riley spent more than 5 years balancing college education and a job to earn degrees first in engineering and later and MBA in business.
"I was from Illinois," Riley said. "[I joined because] I didn't have anything else to do, anywhere to go. I just didn't have anything planned in my life. It was the best place for me at that time."
Others spent decades serving in various countries.
"I served from 1941 to 1962," veteran Rubin Pinkin said. "I started in North Africa. North Africa to Italy. Italy to Corsica which is an island in the Mediterranean. From Corsica to France. From France to Germany. And at the end of World War II I was in Germany."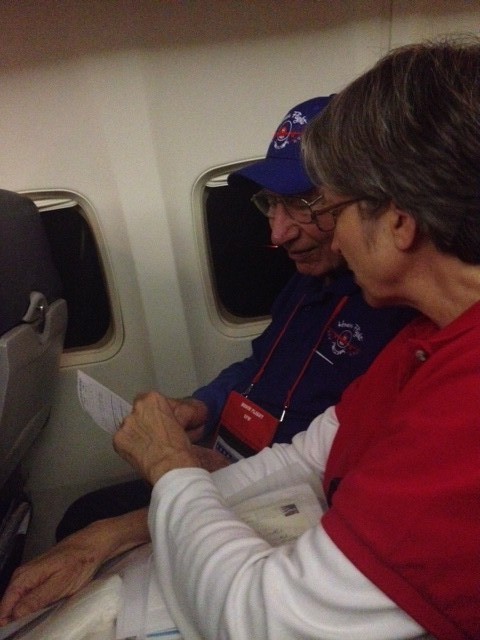 Many veterans spent time serving in foreign and unfamiliar countries.
"It was in the Korean war and I served my time on Guam and Portugal," Paslay said. "And the big thing is we [were] building independent houses and Guam was building barracks and had sailors and an air force."
Often, Marine Corp veterans like Bill Benesch served in multiple wars.
"I was with the Fleet Marine Force at Camp June North Carolina, and I was in for three years and two days," Benesch said. "I was a telephone man and I was also a pistol coach for the last six months. That was from 1946 through 1949. I had a good life in service. I got out and I worked for the telephone company for six months. Then the Korean War started in June, so I went back in in July. I was going to go back into the Marine Corp, and I'm lucky I didn't because I probably wouldn't be sitting here across the table from you. Most [of] my outfit got wiped out."
Many veterans celebrate Veterans Day in honor of the service of their fellow veterans.
"Veterans Day is very dear to me because I lost an uncle during the war, too, and he was in the army," Gregory said. "And then I had another uncle who served in the South Pacific. He was wounded in Okinawa. And they kinda inspired me to do what I've done and to serve how I have served."
Commending each veteran's service and sacrifice through programs like Honor Flight is the most important aspect of Veterans Day to many Americans.
"Veterans have an extremely important job, that job being to pass down stories from experiences behind the scenes," Kirkpatrick said. "Newspapers and televisions can only show and say so much, but it's through their stories that we get to see the absolute whole picture. Another reason they're so important is that they fought for our country, to keep us free, so that we can live our lives comfortably, free from fear."
Leave a Comment
About the Contributors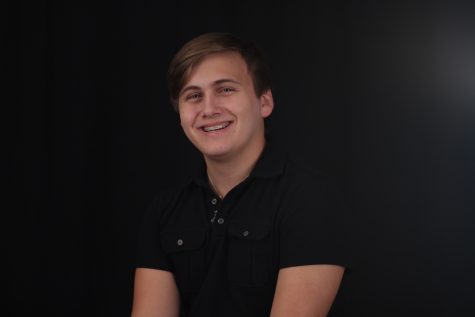 Will Anderson, Graphics Editor
Will Anderson is the graphics editor on the Red Ledger staff. He is an active participant in technical theatre and orchestra. He is interested in attending...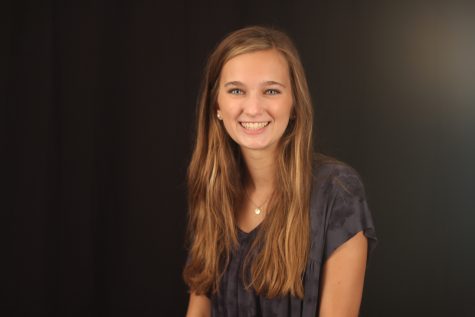 Jillian Sanders, Editor-in-Chief
Jillian Sanders is a senior, 18 years old, and a lover of many things. She loves writing, playing the piano, reading, being outside, Younglife, and choir....