Pressure to commit
Most 15-year-old students are still trying to get a feel for high school, but for an elite few, they have already made a college commitment. Standouts in their chosen sport, they quickly find themselves on the radar of college recruiters. With scholarships limited, these student athletes are being pressured to commit to a college at a young age.
For senior gymnast Sabrina Schwab, UCLA first came to her attention before she was even 10.
"When I was nine years old, my family and I took a vacation to Aspen, Colorado and I found a local gymnastics gym to train in when I was there," Schwab said. "I went in about three days, and on the third day, before I left, the coach came up to me and gave me a UCLA gymnastics shirt. It was an adult small. He said 'I know it's too big for you, but I'm giving you one because you actually have the talent to maybe end up there some day."
Schwab, unaware of her future in gymnastics, decided to keep the shirt in her closet. Then one night, the head coach from UCLA walked into her gym, WOGA. The coach was there to watch gymnasts practice their events. But something about Schwab caught her eye.
"She took so much interest in me after that night," Schwab said. "So then I went digging through my closet and found that shirt and put it on. It fit like a glove and well the rest is history from there."
Schwabs talks about it as history because she verbally committed to UCLA when she just a sophomore.
"I knew UCLA was the right fit for me," Schwab said. "I thought it was fate."
Regardless of what it is, some athletes think things are a little bit out of control.
"I think it's starting to get real early because there are colleges recruiting seventh graders which is crazy," junior football player Aaron Fuller said.
It's anything but that to junior quarterback Bowman Sells. Already holding scholarship offers from Ohio State, Clemson and Iowa, Sells first burst onto the scene after a freshman year in which he threw for 2,632 yards and 25 touchdowns in leading the Leopards to a 11-1 season.
"I don't think it starts too early," Sells said. "If a player is good enough then college coaches should invest in them."
Others feel that it is paramount to assess all sides of a college before accepting an offer.
"I just need to see what other schools offer and depending upon if the coaches leave and what the roster situations are," Fuller said. "But I also I want to get a better look at the education offered at the schools."
Regardless of age, the competition for scholarships is so fierce, high school athletes are pressured to commit as soon as possible.
"When UCLA offered me a full ride, they wanted to know my answer within two weeks," Schwab said. "In my heart, I knew UCLA was a perfect fit for me. However, I knew I had to visit a couple more colleges. But that only furthered my love for UCLA and its program."
About the Contributor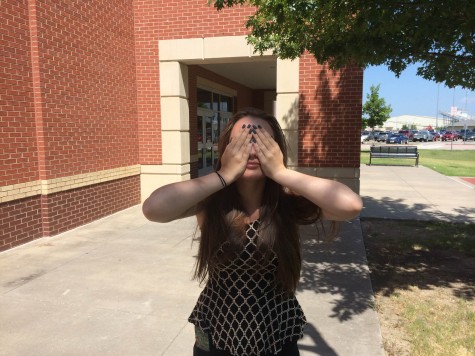 Alexa Mapes, Staff Reporter
Alexa / Lexa Mapes is senior who will fall asleep in the most inappropriate of places—including the Coliseum in Rome. In a Hard Rock Café in Paris,...