A perfect score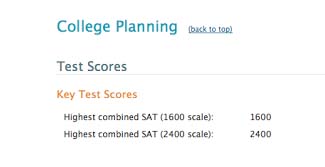 The SAT. One of two tests most high school students really prepare for. With hours of studying, it still might not be enough. This one test can often determine what colleges students may attend and maybe even their future. Some think that a perfect 2400 may be impossible, but one student from the high school has done the "impossible." Her name: Grace Kuang.
"[When I got my score back] I was really excited," senior Grace Kuang said. "I actually had a feeling I did well on that test so I woke up at like 5:30 in the morning to see what I got."
A member of the class of 2015, Kuang's parents pushed her to prepare.
"I sent her to [the SAT prep classes in Plano] and I've held her accountable to studying," mom Jia Geng said. "In the end, she was the one who worked hard and got that score."
Although she did all she could to get ready, she admits to not knowing everything.
"I didn't know some questions except I just went with my gut feeling," Kuang said. "I guess it worked."
While Grace may have guessed on some questions, her mom believes Grace has long been showing her intelligence for years.
"Grace has always been a very smart girl," Geng said. "She's actually younger than most of her classmates. Her birthday is in September 1997, so she just turned 17 as a senior. So, she's very smart for her age. Growing up, I remember her learning things just a bit faster than others."
Her ability to learn at a high level remains with her in high school.
"Grace is very attentive and I can tell that she is very conscientious of making sure that she is organized and it shows in her preparation for tests," AP Physics teacher Dirk Horst said. "You can tell that she is interested because of how close of attention she pays. She's not just writing things down the whole time she is in class, she is actually listening to the lecture and listening as I talk instead of just trying to copy things down."
Kuang's perfect score is rare and is the first in the school's history.
"In my 38 years as an educator, I have seen a perfect score one other time," Superintendent Ted Moore said. "That student went to Harvard and is a very successful corporate lawyer."
That's at least part of the dream for Kuang, but she has her sights set on a different Ivy League school.
"My dream college is Yale but I mean we will see what happens," Kuang said. "They are very selective."
About the Writer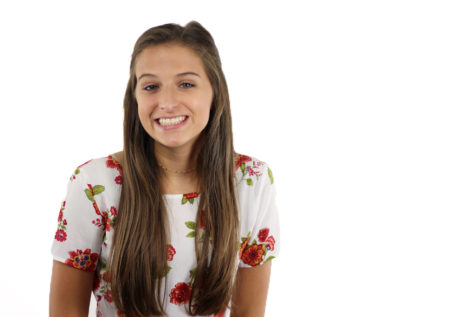 Mary Catherine Wells, TRL Editor-in-Chief
Mary Catherine Wells, a now senior at Lovejoy High School, proudly takes on the role of Editor-in-Chief at her online school newspaper, The Red Ledger....