Chick-fil-A app simplifies ordering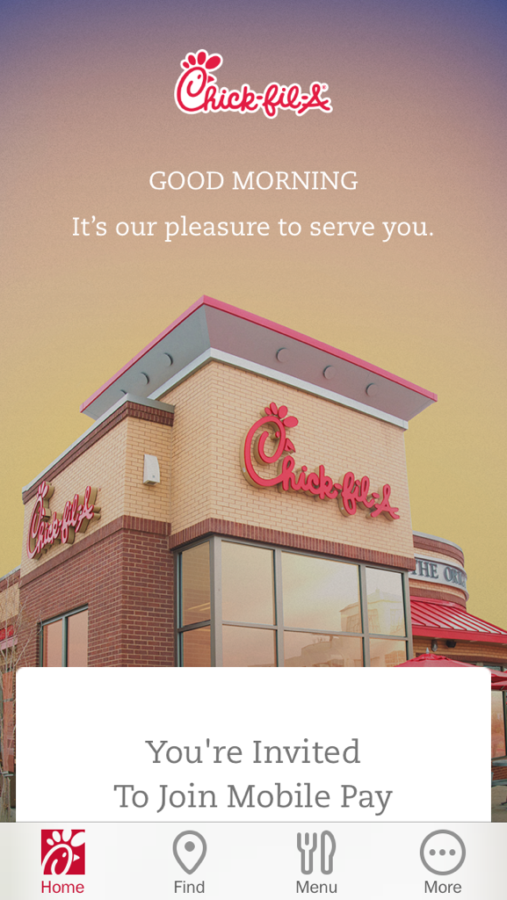 Everyone can easily "EAT MOR CHIKIN" thanks to the convenience of smartphones and the new Chick-fil-A "pay with your phone" app.
"The new Chick-fil-A app is a pay with your phone app that is a platform for many things to come," Chick-fil-A owner/operator Niel Brown said. "Right now it's mainly for the added convenience of being able to add money from your credit card to your phone, kind of like an "e-gift card" that can be scanned at all of our terminals to speed up transactions."
While the Chick-fil-A app offers several new and helpful components, the added speed of transactions is the main appeal to many students.
"I just want my food really really fast," sophomore Ryan Allen said. "And I feel like the app is an easier way to get it."
The new Chick-fil-A app mirrors other companies' online ordering apps, such as Starbucks and Subway, and gives students and community members an easy way to keep money on the app in an electronic gift card format.
"I have the Chick-fil-A app and I love it," freshman Mikayla Dohmann said. "I go there at least once a week and I always get the fries, and I was so excited to pay from my phone last time I was there."
Despite the added convenience, many students don't see the appeal of an online payment app.
"I probably wouldn't use it," sophomore Chrissy MacQuilkan said. "Because it's basically like a credit card."
However the ability to pay directly from your phone isn't the last electronic barrier Chick-fil-A plans to break; the company plans to expand the app in months to come.
"In the future it will be used for mobile ordering where customers can place an order online, pay with their phone, and then on the app you can push a button to let us know you're here so we can bring your food out to the curb so that you never have to even come in the store or go through the drive through line," Brown said. "Then later there will be another facet added on called "Chick-fil-A A-List" that's basically like a loyalty program that lets us know how much you dine with us so that you can gain rewards and coupons and things of that nature."
About the Contributor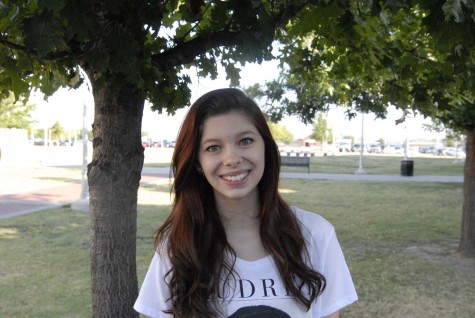 Haley Brown, Staff Reporter
Haley Brown is best friends with Michelle Leddon. She has no unique personality traits. She is simply a less cool version of Michelle. If you want to know...