Lowest prices on graduation gear and class rings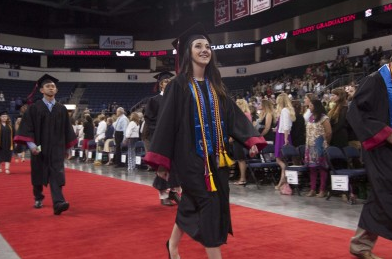 Students ordering graduation gear or class rings are encouraged to place orders soon in order to get the lowest prices. Jostens will be set up in the commons on October 23 from 11 a.m. to 6 p.m.
All graduation orders placed on in-school order days are guaranteed the best selection, earliest delivery, and the lowest prices available due to ordering with a group discount. Ordering early also guarantees students to receive the custom traditional official school announcements as opposed to the generic announcement offered in the spring.