Tennis and cross country begin postseason play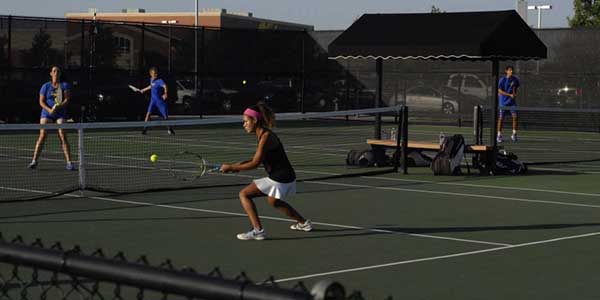 The Leopard tennis team finished the regular season with a 14-1 record and play an area match against Frisco High Tuesday morning at home.
"Today we will be playing the first two rounds of the area tournament. We play Frisco at home at 8:30 a.m.," head tennis coach Adam Cherry said. "We play the winner of Frisco Liberty and Denison for the area semi-final around 2 p.m."
If the Leopards take home a victory over Frisco Liberty, a possible rematch for the area championship could take place between the Leopards and the only team to beat them this year: McKinney North.
The top two teams from the area advance to the regional tournament Oct. 31- Nov. 1 at the Wilkerson-Sanders Tennis Courts in Rockwall.
Also, the cross country team competes in their district meet Tuesday at Myers Park in McKinney. The varsity girls compete at 9:10 a.m., the varsity boys compete at 10:20 a.m., the JV girls run at 11:30 a.m. and the JV boys run at 12:40 p.m.