Shots for charity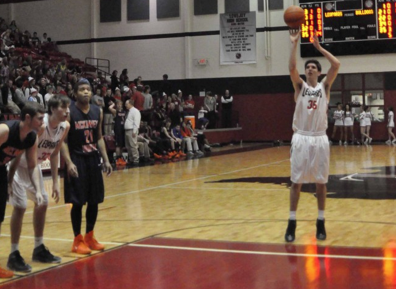 It's called a free throw because it's supposed to be easy. But Monday after school, every free throw shot by the basketball team will cost somebody money. Part of the program's annual fundraiser, it's a shot-a-thon for double the cause.
"We are shooting 100 free throws to raise money for the basketball program and Mrs. Lusby to help out with the cancer situation," sophomore Tyler Scott said.
Each player shoots 100 free throws with money being donated based on the number of free throws made.
"People donate a set amount of money for each free throw that we make, and we shoot 100 free throws," Scott said. "At the end, we add up the total of however many we made, and the people that donated have to pay that total."
Last year the team raised $18,000 with players excited to help both the program and the Lusby family.
"I am so excited to help Mrs. Lusby, because Mallory Lusby is my friend," Scott said.