10 actors to watch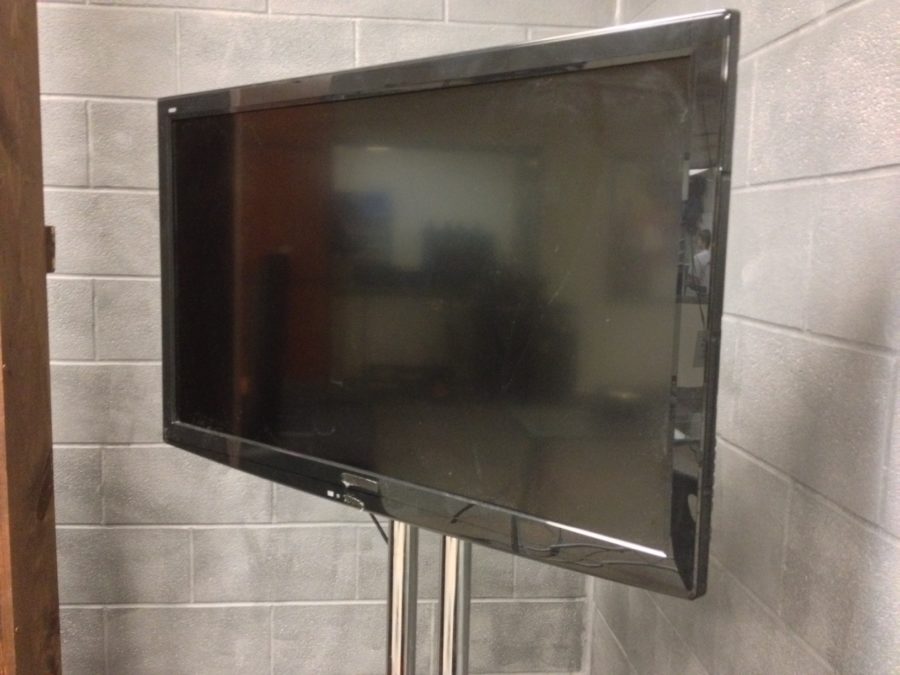 Rick Bentley, The Fresno Bee
September 22, 2014
This is my 17th season of singling out 10 actors on new TV shows to watch. Some of my past predictions have been on target, such as the 2002 pick of Dominic Purcell on FOX's "John Doe" or the 2007 selection of Jim Parsons on "The Big Bang Theory." Keri Russell, Kevin James, Jeremy Piven and Sean Hayes were on my first list. The entire cast of "That '70s Show" also got special recognition, and they all continue to work in TV and film. Last year, wasn't as strong: Only four of the 10 shows that produced last year's Top 10 are still on the air. The surviving shows include "The Blacklist," which features Megan Boone.
The point to remember is these actors have the potential to survive even if their shows fail. Of all the potential selections this year, none has more potential as a rising start than Gina Rodriguez, who stars on the new CW series "Jane the Virgin." There hasn't been an actress on TV with so much on-screen charisma and off-screen charm since Kristen Bell made the list 10 years ago for her work on "Veronica Mars." Rodriquez has been acting for several years but this is by far her biggest role. She plays a young woman who finds herself pregnant despite never having had sex. Although there are suggestions of a miracle, the pregnancy is the result of a medical mix up. That's just the first twist and turn in this series that has all the elements of a Spanish-language telenovella. Her reasons for becoming an actress are another bit of proof Rodriguez is headed for a huge career.
"I became an actor to change the way I grew up. The way I grew up, I never saw myself on screen. I have two older sisters. One's an investment banker. The other one is an actor. And I never saw us being played as investment bankers and actor. And I realized how limiting that was for me," Rodriguez said. "I would look at the screen and think, well, there's no way I can do it, because I'm not there.  So every role that I've chosen has been ones that I think are going to push forward the idea of my culture, of women, of beauty, my idea of liberating young girls, of feeling that they have to look at a specific beauty type."
Here's the remainder of this year's "10 to Watch."
Cristela Alonzo, "Cristela," ABC: She plays a law school student determined to become a lawyer despite misgivings by her Mexican-American family. Alonzo is a stand-up comic, actress, writer and producer who previously worked on "Mind of Mencia." On her expectations for the show, Alonzo says: "When it comes to expectations, I really try to never have any. It's something that mom always told me. She always said, 'Don't expect anything or else you'll be disappointed.' I don't try to put any expectation on this show except for I want the show to portray me as me."
Camren Bicondova, "Gotham," FOX: The actress plays Selina Kyle_who will eventually become Catwoman_in the series based on the Batman legend. She was in the movie "Battlefield America." On preparing for the role, she says: "I've gone back into the comic books and researched online, watched movies and everything. She doesn't even know she's going to become Catwoman yet. She just knows she loves cats and she steals things. That's all she knows."
Alfred Enoch, "How to Get Away With Murder," ABC: He plays one of four law students hand picked to work with the school's top professor. That turns the courtroom into their classroom. Enoch is best known for his role of Dean Thomas in the "Harry Potter" movies. On how his character gets pulled into the show's big mystery: "I think my character certainly is a newcomer to this environment, as we all are. But I think he's much less uncompromising at the start, so he has those reservations. I think that journey is part of it for me."
Grant Gustin, "The Flash," CW: He reprises the role of Barry Allen_who becomes the The Flash_first seen on "Arrow." Before taking on the comic book role, he played Sebastian Smythe on "Glee." As to his knowledge of the character, Gustin says: "I didn't know too, too much about Barry Allen. I knew what The Flash's powers were. I kind of knew how he got his power. I didn't know the specifics of the origin story. This is my favorite character I've ever gotten to play thus far in my young career."
Zoe Levin, "The Red Band Society," FOX: In the hospital drama, she plays the mean cheerleader who shares a room with coma patient Charlie. Past work includes "The Way Way Back." On how the actress sees similarities to "The Breakfast Club," she says: "It's so character driven, and all these characters are very unique. The beauty of their friendship is it's so unlikely. Like Kara wouldn't be caught dead with these people in high school. So it's breaking down everyone's walls and everyone's barrier and how it's so universal, being a teenager, and what they have in common is they happen to be in the hospital, but it's not about that. It's more about their friendships and what they have in common."
Tyler Ritter, "The McCarthys," CBS: His character is picked by his father to be his assistant high school basketball coach, much to the shock of the rest of the family. The son of actor John Ritter, he previously had small roles on "Modern Family" and "Grey's Anatomy." Ritter on of how his father influenced him: "I was very impressionable as a young kid. I grew up around the sets of 'Hearts Afire,' which was also a multi-cam sitcom. I got to see my father enjoy himself at his work. And I think any young child who sees that starts taking notes subconsciously. So I did that for all my life. I don't actively try to emulate their work. I think we share enough mannerisms and physical characteristics as is that if I added anything on top of that, it would be disturbing."
Matt Ryan, "Constantine," NBC: Plays the demon hunter made famous in the "Hellblazer" comic book series. His past credits include "Criminal Minds: Suspect Behavior." Ryan on how he knew about the character before the series started: "I have a friend who's a huge comic book fan. For years he'd been telling me about John Constantine. I didn't really know much about him, but I'd always hear little bits of snippets here and there. Then when the audition came around, he sat me down, and he was like, 'This has got to be like this. John's got to be like this.' I was like, 'All right. All right. I'll try my best.'"
Ari Stidham, "Scorpion," CBS: His character is master of statistics in the group of brains helping the government. His past works include "Fat Camp.'" On how the show's resident genius, executive producer Walter O'Brien, helps him play his role: "Definitely talking to Walter helps a lot. My character was based on a computer. So talking to Walter really helped a lot, but I think that there's a lot of OCD with my guy. And so R2D2, when he does, like, 'Wheeee.' That's in the back of my head."
Robin Lord Taylor, "Gotham," FOX: His character of Oswald Cobblepot becomes The Penguin. Past work includes three episodes of "Law & Order." On his research, he says: "I watched 'Batman Returns,' I think, 500 times when I was a kid. I've definitely seen Danny DeVito's portrayal many, many times. And then I also like watching the reruns of the old television show. Burgess Meredith, I mean, iconic. Two amazing iconic actors with two very, very different portrayals and approaches. I'm sure, subconsciously, I am influenced by that."
___ (c)2014 The Fresno Bee (Fresno, Calif.) Visit The Fresno Bee (Fresno, Calif.) at www.fresnobee.com Distributed by MCT Information Services
About the Contributor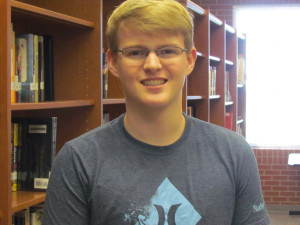 Ben Prengler, Photo Editor/Business Manager
Benjamin Prengler has many titles: President of Student Council, President of the Class of 2015, professional drummer, and photojournalist. Through the...