Tickets on sale for The Princess and the Moon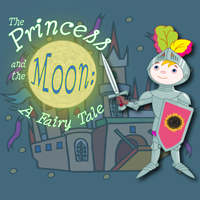 The first show of this year's theatre season is "The Princess in the Moon," by T James Belich will be performed on September 25 at 7 p.m. and September 27 at 3 and 7 p.m. This show is ideal for families of all ages, with anything from princess that are knights to a herd of trolls to an evil herald-turned-villain. Tickets will be available in the school store and online beginning September 22 as well as at the door the night of the show.
Below is the complete cast list:
Lizzie Kamie L.*
Herald Ben M.*
Herbert Chrissy M.*
King Trace G. *
Queen Caroline V.*
Harriet Abigail B.*
Margaret Pierce G. *
Clara Olivia W. *
Adelaide Raegan V.*
Nadia Zoe K. *
Princesses Rachel J.*, Sonali M.*, Morgan R.*, Caroline S., Hannah W.,
Megan H., Abby Y., Allie S., Hannah O., Samantha S.
Little Giant Grant Dur.*
Wise Woman Kaitlyn N. *
Servant Jerad K. *
Guard 1 Lindsay H.*
Guard 2 Jessica L.
Troll Chief Noelle B.*
Troll 1 Grant Dur.*
Troll 2 Eleise B.*
Troll 3 Blake H.*
Trolls Patrick C., Matt V., Ryan A., Leta S., Mykenzie R., Will A., Audrey E.,
Renae H., Nicole G. Chandler C., Katherine C., Landon B.
Manticore Toluwani T.*
Voice Landon B.*
Man in the Moon Brady D.*
Lady go the Sun Rachel B. *
Understudies: Allie A (Lizzy, Little Giant), Blake (Herald, King, Guard 1/2),
Grant D. (Herbert, Servant),
Rachel J. (Queen, Harriet, Margaret, Wise Woman)
Hannah O. (Clara, Adelaide, Nadia, Lady of the Sun),
Landon (Manticore, Troll Chief, Man in the Moon)
About the Writer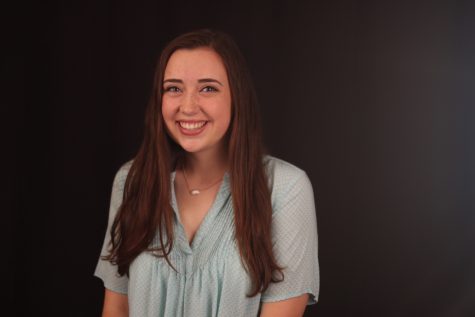 Caroline Smith, Editor-in-Chief
Caroline Smith is a senior who loves to travel, drink coffee, and eat snacks. Her favorite hot tea is Harney and Son's "Hot Cinnamon Sunset," which...