Q&A: Adam McDaniel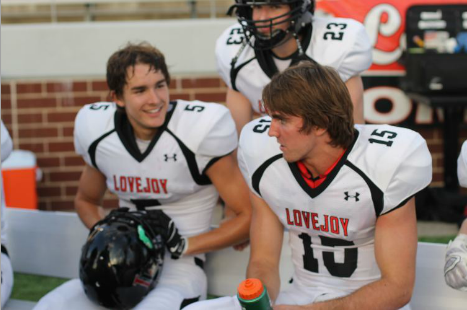 Normally a wide receiver, senior Adam McDaniel stepped up to play quarterback in the game against Lake Dallas on Sept 12.  After starting quarterback Bowman Sells was ejected, McDaniel filled in for the remainder of the game.
The Red Ledger's Darby Blaylock caught up with McDaniel to get his thoughts on the unexpected game changer.
The Red Ledger: Have you been training as the backup quarterback?
McDaniel: "For the past two weeks I haven't gotten any reps at quarterback, but in off season every once in a while I would switch around and get maybe 20 throws in and a couple handoffs and during warm up before games I always do a little but that's about it."
The Red Ledger: Which do you like better?
McDaniel: "Oh for sure slot receiver."
The Red Ledger: How did you adapt to the change?
McDaniel: "I trusted the guys from the left and the right of me so even if we couldn't come back for the win I knew they had my back and we were going to make the best of the situation."
The Red Ledger: What was your stress level at?
McDaniel: "It was pretty high, I was nervous I feel like I put a lot of that stuff on me. If I couldn't complete a pass or something like that I always blamed it on myself."
The Red Ledger: Without Bowman did the last quarter's game plan change?
McDaniel: "The game plan did change a little bit. It has to adapt to me because I don't know all the plays and since we were already down we were trying to throw the ball a lot and the wind was a big factor in that."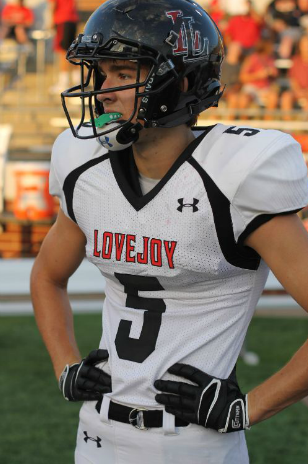 The Red Ledger: Did it change the way you played?
McDaniel: "Not necessary, it made me think. Being thrown in the situation it's a lot harder than people think. There's so much attention it kind of revolves on you."
The Red Ledger: How do you think you did?
McDaniel: "OK. I'm not going to say good or bad. I did my best, in that situation
that's all you can do."
The Red Ledger: Do you think you could have done it if you had a warning or knew you were going in?
McDaniel: "I feel like I am glad I didn't have any idea because if I did I'd be thinking about it too much and I'd overthink the game plan."