Q&A: Coach Cherry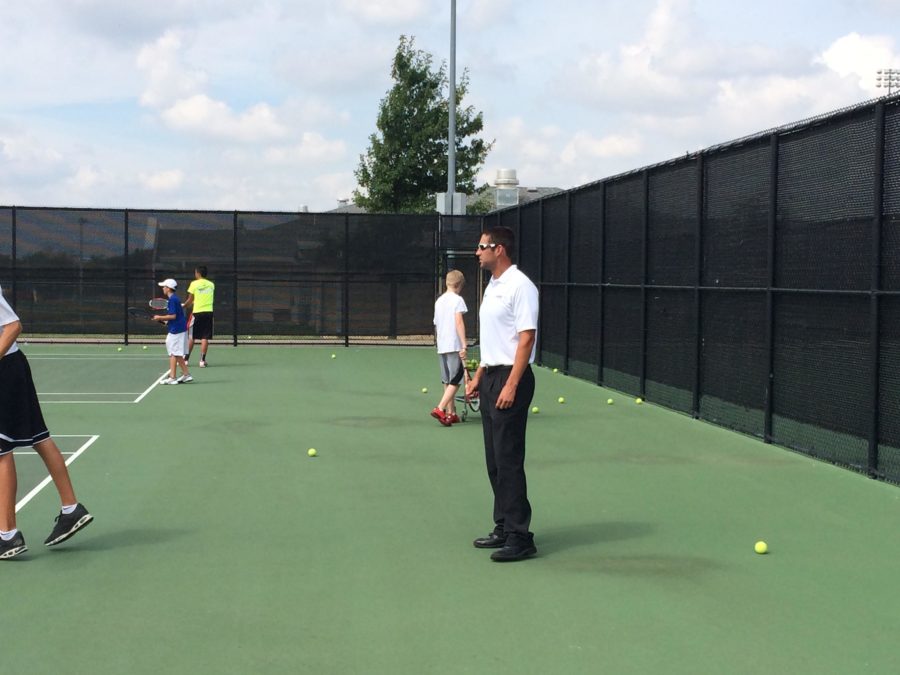 Accounting teacher and tennis coach, Adam Cherry is in his fifth year year at the high school and The Red Ledger's Katie Curry got to know him better in the following Q&A.
The Red Ledger: What is your tennis background?
Cherry: "I started playing tennis when I was a freshman in high school. My favorite sport growing up was baseball but my high school did not offer baseball so I picked up tennis. Fortunately, I had a friend who started playing when he was 8 years old and he taught me a lot about the game. We won state in doubles my junior and senior year going 44-0 over those two years."
The Red Ledger: How long have you coached?
Cherry: "This is my 6th year to coach. My first year I coached in Sweetwater, TX and have been at Lovejoy ever since."
The Red Ledger: What is your favorite thing about coaching?
Cherry: "I love the game. I am sure there is a "little" bias in me but I think tennis is one of the hardest sports.  The game challenges you in so many ways physically and mentally. Getting to be around the game of tennis and watching our kids compete against some of the best players in Texas are just two of many reasons why I love coaching."
The Red Ledger: As a child, what did you think you would do/be as an adult?
Cherry: "When I was really little, I wanted to be a professional bull rider. Can't say I really explored that option because to this day I have never ridden a bull. In college, I pursued a degree in business and received my masters in accounting. During this time I taught tennis lessons and decided to follow my passion of the game and chose the tennis route."
The Red Ledger: If you could live anywhere, where would it be?
Cherry: "Probably not what you are looking for but I really like the Dallas area. I live in Allen and really like all the restaurants and activities that are right in my backyard. I love the beach and have traveled almost every summer for the past 6 years, but I always enjoy coming home."
The Red Ledger: What are some of your hobbies?
Cherry: "I love playing golf and disc golf. I am much better at disc golf than real golf. I started playing disc golf in college.  I currently have eight aces or hole in ones and zero aces on the golf course. Disc golf is also free to play unlike golf so it's nicer on the wallet."
The Red Ledger: If you were to have the last name of any other fruit what would it be?
Cherry: "Guess I would go with strawberry. I honestly don't like cherries but love strawberries."
About the Contributors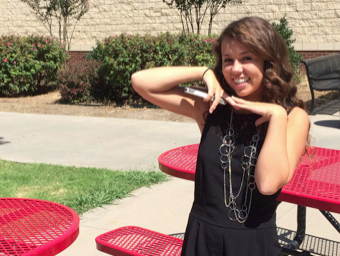 Katie Curry, Staff Reporter
Mike and Ikes, puppies, jeeps, One Tree Hill, and ice cream...lots and lots of ice cream; it's Katie. Her life pretty much consists of these things with...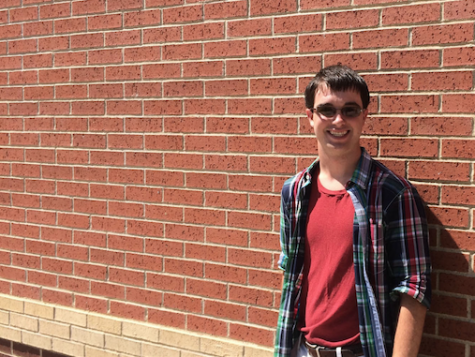 Stu Mair, Photo Editor
Stu Mair has been taking pictures of things for years, but has only been on The Red Ledger's staff for a year. Now the editor of the photo department,...