Cross country begins the long run to state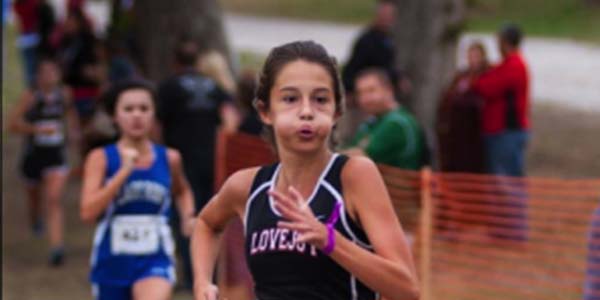 After weeks of running in the sweltering sun, the cross country team is ready to put its training to the test at its first cross country meet Saturday at Lynn Creek Park in Grand Prairie.
"We will run really well," head coach Greg Christensen said. "It is not really this first meet that we are concerned about, it's the district, regional, and state meets that we worry about. We will see where we are at [after this meet] with our fitness level and make adjustments to our training to get us where we need to be by the time the state meet rolls around."
Although Christensen's concern is low, it will be something different for the team.
"We work out at Celebration Park," freshman Bella Gaccione said. "It depends [how far we run]. We have a training schedule and mainly mondays and wednesdays are our hardest workouts. [We run different lengths] and it depends on each night. Like on our recovery days we might run like 4 miles, on our harder days we might run 6 or 7, and Sunday, on our long days, maybe up to 7 or 8."
It may seem grueling to some people, but it's all part of the plan.
"The practices have been going really well," senior Chloe Tedder said. "All of the girls have been putting in the work we need to get to state by the end of the season. We have all been putting in the miles and running a lot everyday and in the heat."
With the first meet of the year on the horizon, the team is eager for what's next.
"I am super excited for the race,"  senior Rachel Tedder said. "I am really looking forward to seeing all the effort and hard work [we] have been putting in pay off."
The trip to Taos, the miles at Celebration, it will all be on display.
"[I am looking forward to racing this Saturday] because both of our teams have put in so much work over the summer and this is the first time we get to show it off," senior Sam Ruhala said. "This season I am looking forward to see what all of our work will come down too at the state meet.
About the Contributor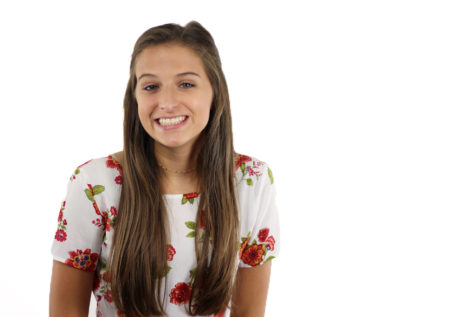 Mary Catherine Wells, TRL Editor-in-Chief
Mary Catherine Wells, a now senior at Lovejoy High School, proudly takes on the role of Editor-in-Chief at her online school newspaper, The Red Ledger....