School's success attracts new colleges to college fair
As the school's academic notoriety continues to grow, more and more colleges are making stops on campus, with Wednesday's College Fair set to be the biggest in school history.
"Some of the schools who have recently added names to the list are Belmont University, out of Nashville, Washington University of St. Louis, they were not here last year; they are on here this year," college counselor Randy Trevino said. "And a few others like the University of Cincinnati; we even have one international school, Universidad de las Americas, in Puebla, that's down in Mexico. Some pretty interesting schools will be attending Lovejoy High School as we gain more publicity throughout the countryside."
The latest schools to be added to the fair are attracted for many different reasons.
"Oftentimes, schools who may not have attended our events in the past may have received applications from Lovejoy High School in the past,and because of it, they may have realized that this is a great source for students," Trevino said. "You look at our numbers: our average ACT and SAT scores, our AP programs; the average student coming out of Lovejoy High School is pretty stellar. And so, that's been noticed, so a lot of these schools; they see applications from here, but they also see that Lovejoy High School is ascending."
From a student perspective, the fair is a good way to get more information.
"It won't change my application process, but it might change my decision on which school I go to," senior Ryan James said. "It's always good to find out more about the five or so colleges that I'm applying to, and it might just weigh my decision more, but it's not going to add any new places."
Other students decide where to go based on the fair environment itself.
"I suppose it depends what kinds of colleges there are and what their specialties are," junior Stewart Cannon said. "I might just go to different booths I see that look interesting, see which kinds of specialties there are, and I'll probably research some of the colleges before going."
However, the new colleges may give students a chance to change their thinking when they apply for college.
"I would say that it would change things and impact it in a sense that students don't all have to go to the same school," Trevino said. "You have a lot of students who may feel that they want to follow their friends to a certain school. That's not necessarily the case. There are a lot of schools all throughout the country, east and west coast, where Lovejoy students might fit in very well. Traditionally, in-state public schools are going to be the most common source, as probably they should be, but you do have variety all over the country, and I do want Lovejoy students to expand on that and see if maybe their fit is perhaps elsewhere."
About the Contributors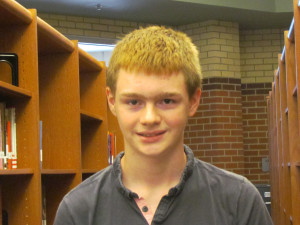 Noah Corbitt, Staff Reporter/Copy Editor
Noah Corbitt is a new staff member whose initial observance of the "high school experience" has left him constantly counting down the days until he...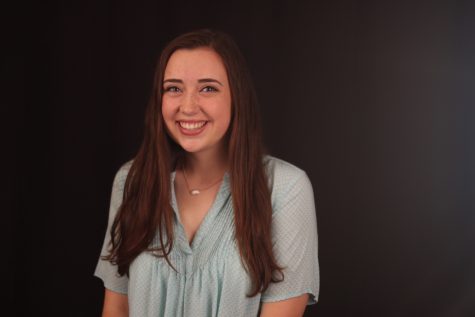 Caroline Smith, Editor-in-Chief
Caroline Smith is a senior who loves to travel, drink coffee, and eat snacks. Her favorite hot tea is Harney and Son's "Hot Cinnamon Sunset," which...