Football game do's and don'ts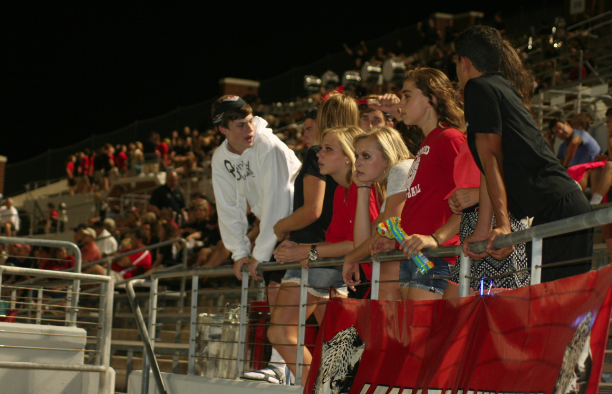 Going to your first high school football game is exciting but can also be intimidating. Here are some hints of what to do and what not to do at a football game.
"I would like to see a lot of fans not sitting down. We want them going crazy the whole time," senior football player Jacob Comerford said. "It helps the team get pumped up."
It is important to support the team and other organizations that are involved during the game. Don't be afraid to be loud and participate in the cheers and chants.
"Be supportive, have fun, and be spirited. Be lively. Don't just go there to talk to cute boys/girls underneath the bleachers," senior cheerleader Taylor Kort said. "Yell with the cheerleaders and be involved."
Come to the games with a positive attitude. You should socialize and make new friends but the experience of watching the game is much more exciting.
"I'm used to football games being really loud," freshman Alyssa Watson said.
High school games are not much different than middle school. Typically, more people attend high school games and the atmosphere is more intense.
"My advice to freshmen would be don't stand where the seniors are," junior Katie Albers said. "Try to stand the whole time and wear Lovejoy colors."
It has been a tradition for seniors to sit in the front two rows of the student section because it is their last season to be involved. However, the stadium allows everyone to see the game no matter what seat they are sitting in. Students that are spirited and participating are always welcome near the front of the section.
About the Contributors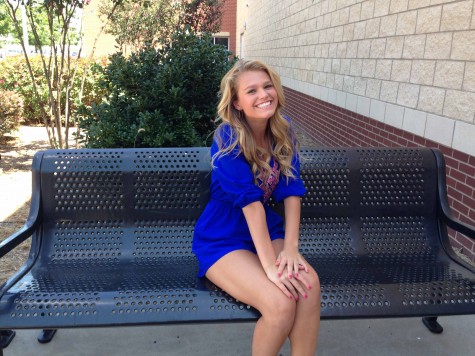 Meghan Riddle, Staff Reporter
Meghan is a senior with a passion for reading maps and taking naps. Although she is new to the Red Ledger staff, she is excited to be a part of it. She...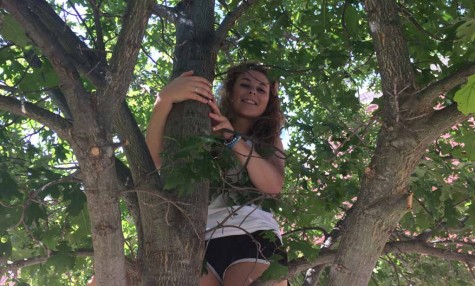 Kaylin King, Photographer/Videographer
Kaylin King is a senior who has her heart stuck in California. Being born and raised in San Diego her life there would come to an end after 15 years when...