The Princess and the Moon auditions to be held Tuesday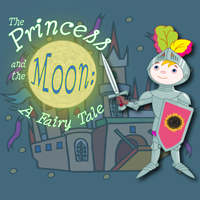 The first week of school is typically one of the busiest and most chaotic of the whole year and for students trying out for the fall play, "The Princess and the Moon" by T. James Belich, it may be even more with auditions to be held on Tuesday and Wednesday.
"We hold auditions the first week of school because we only have five to six weeks to produce the show so getting a jump start is very important," theatre director Jessica Brewster said.
"The Princess and the Moon" is a children's show with the acting style different from many of the other shows put on by the theatre department.
"The style of acting is very presentational and engaging," Brewster said. "We are looking for your ability to entertain small children in a humorous way."

Auditions are open to all students with informational packets available in the theatre room, F110.