FOB doesn't fall short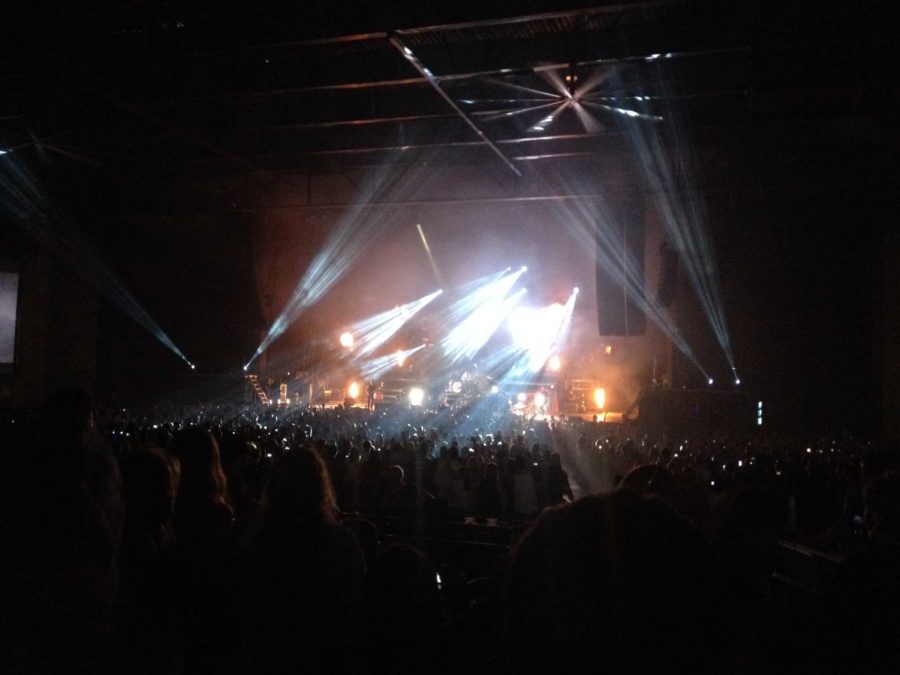 On the tickets to the Monumentour, featuring Fall Out Boy and Paramore, it is clearly printed "Rain or Shine" and on August 5 at Gexa Energy Pavilion, the former reigned as fans had to endure flash floods, thunderstorms and even power difficulties in the pavilion. People crowded the aisles and huddled under the pavilion's roof in a pointless attempt to keep dry.
Adding to the treacherous weather was the absence of the band Paramore. Paramore's performance at the Dallas stop of Monumentour was canceled due to illness of lead singer, Hayley Williams. FOB bassist Pete Wentz spoke often about Paramore's absence in an attempt to diffuse the lingering disappointment. He thanked the audience for their understanding and wished Williams a full and speedy recovery.
Despite the horrendous weather and the absence of Paramore, the concert was a hit. Between the abundance of intricate lighting and the powerful energy of the crowd, the show lived up the its momentous name.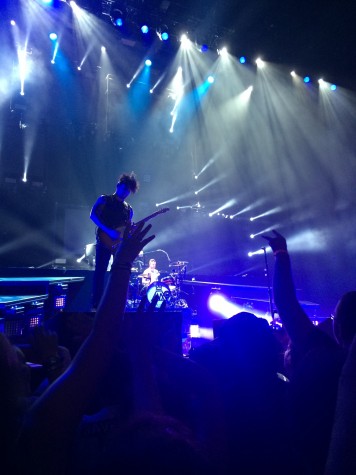 On the music side of things, Fall Out Boy successfully delivered. With an unmanipulated sound, every part of the band was spot on from epic drum battles between Andy Hurley (drummer) and Patrick Stump (lead singer) and brave crowd appearances by Wentz and guitarist Joe Trohman. Stump's vocals were vivid, warm, energetic and surprisingly healthy after a long and rigorous tour.
The band played incredibly well and with impressively sustained stamina. Highlights included tracks off their newest album Save Rock and Roll as well as older and lesser known songs such as "Grand Theft Autumn/ Where Is Your Boy Tonight". The most visually stunning songs included "The Phoenix" and "I Don't Care". Both tracks had stunning lighting and special effects that were almost as great as the music itself. The band pulled out all the stops with inflatable beach balls, fire and band members dramatically reaching to the fans as they sang popular songs such as "Thanks for the Memories" and "Young Volcanos".
In the end, the showmanship and musicality of Fall Out Boy made the rough weather and missing band look irrelevant. Whether it was new fans or old, most in the crowd were nothing less than thrilled as Fall Out Boy impressed and performed beyond expectations.
About the Contributors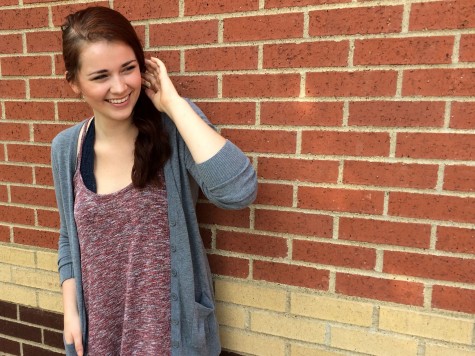 Catherine Hathaway, A&E Editor
What was supposed to be a simple technology credit turned into a passion for senior Catherine Hathaway. Now going on her second year as A&E Editor,...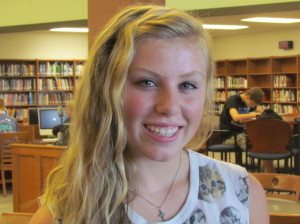 Alyson Sudak, Staff Reporter
Alyson Sudak is a sophomore who spends her time cheerleading, running track, and reading majestical amounts of books. She enjoys flying through the air...