Artist spotlight part two: SoMo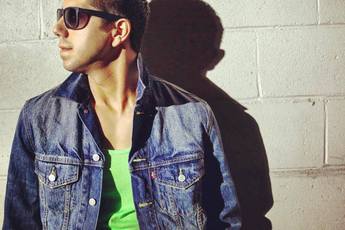 With a recent album release, this Denton native comes back home to perform, say hi and share his music with the place and people that started it all. Hailing from Texas, the charming young singer is finding his path and style in the music industry. The Red Ledger had the pleasure of doing a digital Q&A with Suburbia Music Festival R&B performer SoMo.
The Red Ledger: You graduated from Denison High School and actually grew up in Texas. What is it like to be back in the area and perform?
SoMo:  I did! I love being back in Texas to perform, there really is no place like home.
The Red Ledger: Where does your music inspiration and style come from? Do certain artists or people influence your style?
SoMo:  I'm really just inspired by music in general. I'm definitely influenced by what is in the now and I really like watching current music and the way styles evolve seamlessly over time.
The Red Ledger: How did you come across a musical career? Was it something you knew you wanted to do?
SoMo: My father was a musician, but I saw myself following a different path. I ended up finding myself going back to it though, and that's when things got serious.
The Red Ledger: What do you hope the reception is from the audience when you perform?
SoMo: I just go out and sing my songs. I don't expect everyone to like my music, but for the people who do, I like to put on a great show every time.
Check back next week for another artist interview with Catherine Hathaway and Ume