12 songs for graduation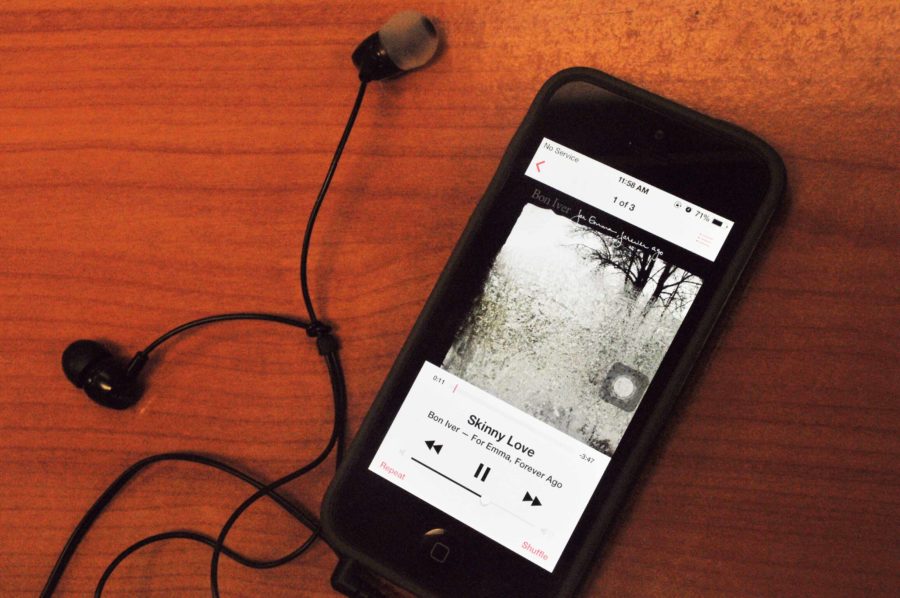 Doug Laman, Staff Reporter/Movie Critic
May 27, 2014
Look at that. It's May. The month where a swirling tornado of events collide to form a month of simultaneous chaos and glee. There's hope, despair and did I mention hope? Being tossed into the real world is on the horizon, and such an occasion stirs up emotions of all shapes and sizes. Me? I usually associate emotions, people, even smells with a wide gamut of pop culture. In this case, the variety of emotions that come with graduation have made an undeniable impact on some pieces of pop culture, and today, I've decided to tackle 11 songs that I feel have exemplary emotional resonance not just for me, but for seniors all across the nation.
Lets start things off with the first song.
Rainbow Connection (by Kermit The Frog): Searching is a word you don't hear on this campus a lot, but in college there'll be plenty of it. While obvious situations like looking for textbooks and jobs will involve searching, more complex scenarios will involve searching. Love, acceptance, comfort, tranquility; these are all things you'll crave by the time the first semester of Texas Tech is through. In Rainbow Connection, Kermit harmonizes about his search for the rainbow connection, a place of serenity that we all hope college can be, a place where our search for peace can be finally completed. Someday, maybe we will find it, the place of peace for all of us; the lovers, the dreamers and you.
Troubadour (by George Strait): George Strait's swan song about his journey in the country music industry also works as a metaphor for our journey in high school. The terrific lyrics in this tune, namely one which declares that he still feels like "Jesse James, still trying to make a name", highlight the struggles we all endure with the academic and social sides of high school life. We were all troubadours when we rode in here as freshman, and we'll all be old senior troubadours when we're gone.
Remember When (by Alan Jackson): When you get to a certain age, you feel like you know everything about the world. Truthfully, no one knows everything, but even at age 45 Alan Jackson had plenty of experience in the world that lent this beautiful song a layer of wisdom its lyrics already strongly conveyed. Memories of High School, some good, some bad, will fill our brains, but they'll all likely have the melancholy retrospectiveness of this winning Alan Jackson song (another fantastic song that covers similar ground is Bobby Pinson's Don't Ask Me How I Know).
My Wish (by Rascal Flatts): There's a lot of potential down the road for all of us, and even to those I didn't get along with in this school, I still send the universal message Rascal Flatts expressed in this song; that life becomes all that you want it to. We'll all face adversity in our lives that'll force us to reexamine ourselves. But Flatts manage to squeeze optimism out of the uncertainty by reminding us that "Somebody loves you", which sometimes, is more than enough.
It's Time (by Imagine Dragons): Above all else, this song deserves placement due to the rhythmic beats of this song that seem to perfectly match the frantic heartbeats of all of us as we approach the end of high school. Perhaps it's because I heard this song for the first time on the trailer for the amazing 2012 high school film The Perks of Being A Wallflower, but for me, this is one song I'll always associate with those 4 years I spent within the halls of this school. And indeed, it is time to begin; time to begin our future.
I'm Still Here (by John Rzeznik): One of the best Disney films of the 21st century (Treasure Planet) can attribute much of it's success to a single montage that takes the whole film to the next level. That beautiful montage is set to the fantastic rock song I'm Still Here, which has lyrics like "I wanna moment to be real/Wanna touch things I don't feel" that perfectly encompass the craving for independence all high schoolers endure. Even with all the attention focused on us as a group during graduation, it's still necessary to remind others that, individually, we're all still here.
The Moon Song (by Karen O): The soft melody, voice and message found in The Moon Song reinforce another aspect of college life we'll all have to adjust to soon; the changing ideas of romance. College romantic relationships are extremely different from ones in high school; it isn't all just dress-up days and prom, and this song expresses such complexity in real world relationships. This tune masks it's thoughtful idea with a seemingly simply ditty that will hit hard for not only those who saw the perfect movie it originated in (Her), but also those progressing to a new phase in their life.
Don't Forget To Remember Me (by Carrie Underwood): This is one of only two songs that are pretty on-the-nose in terms of subject matter, as they both directly relate to high school and college life. Here, Underwood's tale of leaving home for adulthood also reminds us of the importance of family even when we feel we've grown up too much for them. As the song's title impeccably states, we should never forget to remember the ones who helped us make it out of high school in one piece.
Life Ain't Always Beautiful (by Gary Allan): I've been mostly upbeat for this list, but I should get blunt here and remind us all that there is inevitable turmoil ahead for all of us. Adjusting to new environments will be challenging, as will adjusting to the new social landscape of college. Gary Allan's bleak song makes sure to let us all know of the hardships of existence, but also allows us to know that we're not alone in those hardships. We're all about to go through some rough patches, but we won't be the only ones embarking on those endeavors.
For Now (by the Cast of Avenue Q): The Broadway show Avenue Q is one of the greatest programs to hit the world of theatre in ages, mainly by using it's cute and cuddly puppets as a "Trojan Horse" of sorts for mature messages about the difficulties of real adulthood. But don't be too glum; as the show's many characters like Trekkie Monster remind us, such sorrow is only temporary. Perhaps the final lyrics say more than I ever could "Don't sweat/Let life roll off your back/Except for death and paying taxes/Everything in life is only for now".
Fare Thee Well (Dink's Song) (by Oscar Isaac & Marcus Mumford): The spectacularness of Inside Llewyn Davis is in small part thanks to it's soundtrack that covers a wide variety of emotions, making it a more than worthy companion to all the wide variety of emotions we face in life. In particular, this song, which is also the best one in the movie, has a bittersweet but oddly optimistic tone to to it, as the lyrics depict hardship, longing and sorrow, with just a hint of hope dashed in there. Oddly, I can think of no better group of descriptions for graduation than the ones I just used to describe the song beautiful lyrical content.
Letter To Me (by Brad Paisley): Brad Paisley made an emotionally resonant song that's also extremely well made and amazing to listen to? Shocker! But in a country overflowing with successful songs, this one seems to me to be his best, simply because of all of the emotional truth it uncovers. The challenges we face in high school are put front-and-center in this tune, which shows an adult Brad Paisley communicating with his 17 year-old self. Hearing this song throughout my entire high school life, it gave me hope that I would "…make it through this, and you'll see/You're still around to write this Letter To Me" I hope everyone, especially those who leave high school, take the extraordinary words of this amazing song to heart.
About the Contributors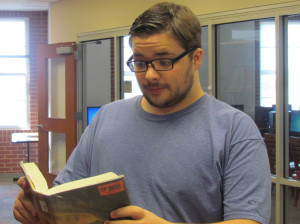 Doug Laman, Staff Reporter/Movie Critic
Doug Laman is a quirky, interesting and nerdy type of fellow, one who has no idea what Algebra means, but is more than happy to discuss every little detail...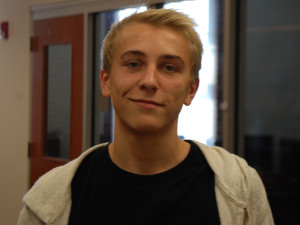 Hunter Miller, Photographer
Hunter Miller can be described as a sophomore with a purpose.  Yes, he can be easy to spot from across the room thanks to his white stylish hair, feel...