The Leopards new leader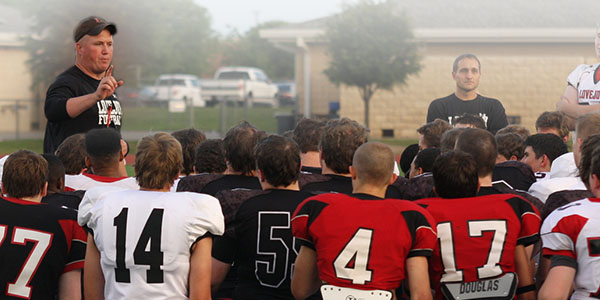 The Leopard football program has a new head coach. At a football team meeting immediately after school Monday afternoon, athletic director Jim Bob Puckett named defensive coordinator Ryan Cox as the head coach of the Leopards.
"I think this was the best decision the school could have made," junior running back Hunter Pfaff said. "All of us are as happy as we could ever be about Coach Cox being our head coach. They will not regret this decision."
After Matt Green's resignation, the school board received many applicants wanting to fill the head coaching spot with coaches from the Dallas area all the way to California applying for the job.
"Coach Cox is very passionate about the game of football," sophomore safety Dakota Michaels said. "In my opinion, he coaches the game the way it is supposed to be coached. I'm sure he will be very successful being the man he is."