Auto giant's move to impact local area
Hang on for a minute...we're trying to find some more stories you might like.
Corporate motor giant Toyota has announced that in the next few months it will be establishing a single, 70-acre campus in Plano over the next 3 years to unify all of its North American operations. More than 4,000 employees will be relocating from the current California, Kentucky, and New York headquarters to North Texas, starting with small groups this summer.
For Toyota, the attractions of Texas include the positive business climate, having no state income tax, lower operating and housing costs than in Southern California (the primary operating headquarters), and a $40 million incentive from the Texas Enterprise Fund, a state-sponsored repository meant to create jobs. Texas is also home to a large Toyota truck assembly plant in San Antonio, and the company cites its main reason for relocation as geographical convenience.
"I wanted to get sales, manufacturing and corporate operations in one location to be more efficient, and to put more resources against engineering and design," CEO of Toyota North America Jim Lentztold Automotive News in April. "If I can have supply and demand sitting next to each other, with information in real time, and collaborating with each other, that makes us a stronger player."
With thousands of Toyota employees and their families moving to the North Texas area, demand for high-quality housing is likely to increase, especially in areas with access to exemplary school districts.
"Having more companies here is just going to make it where the prices are going to be higher," real estate agent Cynthia Brugge said. "With the move, the value of housing is absolutely going to go up. I also definitely think that we're going to have more of a population moving to Lovejoy, Allen, Plano, and Frisco. These places have a lot to offer."
School districts in the vicinity of Toyota's new campus are some of the fastest growing in Texas, and while none expected such a large and rapid increase in population, many schools are trying to determine the potential effects of the addition of more than 4,000 people.
"The area is growing, and it puts more pressure on the faculty and administrators of schools," Brugge said. "And all the additional people moving here are going to create more of a strain to provide improvements and to supply facilities, and the schools are going to need support."
While school districts and communities may feel pressure as groups begin to move to North Texas, many businesses, on the other hand, will profit from Toyota's presence.
"We're doing the happy dance over here," owner of Pat Lobb Toyota dealership of McKinney Pat Lobb said for Dallas News in April. "You've got thousands of people and their families moving here, most of them presumably driving Toyotas. There will be a tremendous market-share gain with this."
Construction of the Plano campus in Legacy Business Park will begin in the fall but is not expected to be finished until at least 2016. The first groups of employees moving to Texas will work from a temporary location in Plano until completion.
Toyota will generate more than $140 million in tax revenue over the next 10 years, according to Plano Mayor Harry LaRosiliere. In addition, Texas Gov. Rick Perry said Toyota will make a $300 million investment in the new headquarters.
"Toyota understands that Texas' employer-friendly combination of low taxes, fair courts, smart regulations and world-class workforce can help businesses of any size succeed and thrive," Perry said in a press release. "We're proud that both the Tundra and Tacoma bear the words 'Made in Texas,' and we're excited our state will be the nexus for Toyota's North American operations moving forward."
For California, the main location of Toyota's headquarters for the last 57 years, the move will be economically damaging. Despite Toyota's insistence that relocation was primarily for convenience, California has lost at least 60 companies to Texas in the last 2 years.
"When any major corporation is courted by another state, it's very difficult to combat that," Torrance, California Mayor Frank Scotto said to the LA Times in April. "We don't have the tools we need to keep major corporations here."
The company hopes that by consolidating its operations into a single campus in Plano, it will improve its organization and even economically benefit the surrounding areas.
"Ultimately, enabling greater collaboration and efficiencies across Toyota will help us become a more dynamic, innovative and successful organization in North America," Lentz said in a statement. "This is the most significant change we've made to our North American operations in the past 50 years, and we are excited for what the future holds."

About the Writer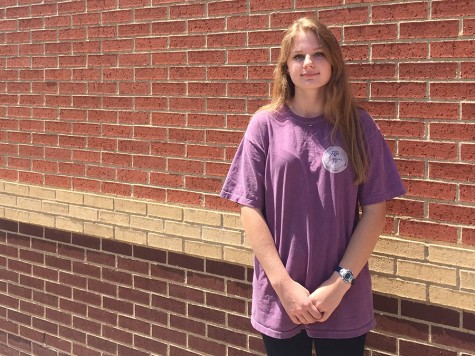 Savannah Whitmer, News Editor
As a senior, this is Savannah Whitmer's fourth and final year on The Red Ledger staff. Previously known to her devoted readers as The Only Human Ever...