Defined by choices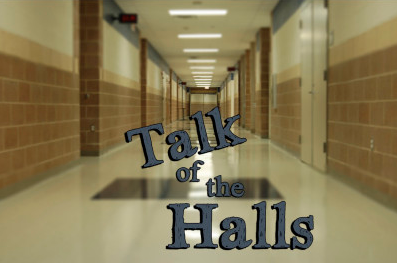 I believe that in life, nothing is perfect, and nothing is permanent. And I believe that this is good. There is a certain bondage in the word "forever". In contrast, while ends and beginnings are painful, they're freeing. Shackles are broken and doors are opened—and shut.
I believe that while our experiences mold us, they don't define us. It is by our choices, not our circumstances, that we are defined. I believe the very word "past" is magical. In dictionary terms, the past is anything "of, having existed in, or having occurred during a time previous to the present". This statement alone should be enough to comfort even the most tormented heart. It is true that events of the past affect the present and influence the future. However, if that is the case, then our mission should not be to regret our past choices that have led to our current circumstances. It is to make choices today, and tomorrow, and every day, that will give us the best future.
Sometimes it seems like the future is out of our hands. In most cases, it really is. This comes from the fact that it's not simply our own actions that affect us. Every other life on the planet has a chance of intertwining with ours. At any given time, our life could be turned 180 degrees because of the whim of someone we don't even know. In a world that is so unpredictable and unstable, it's easy to lose hope.
My older brother and I are only a year and a half apart. We've always been pretty close. He was my best friend growing up, and we always have each other's backs. After graduating, he stayed in the area, so I've been able to keep seeing him often. But Sunday was a really big day for me in that it was the first day in 2 months that I was able to see him.
I got to see him for exactly 25 minutes. When we first made eye contact, I started crying. I heard his voice through a telephone that recorded our whole conversation. When I left, instead of being able to hug him like I wanted so badly to, I put my hand on one side of the glass, and he put his against mine, from the other side of the glass.  I walked out to my car under a sign that read in big letters, "Detention Facility". Visiting my brother in jail was harder than I had expected. Coming to the realization that I could keep seeing him like this–in 25-minute increments and through a sheet of glass–for years was even harder.
It wasn't my actions that got him where he is, but that doesn't matter. I get to pay a price, my life was changed, and I'm different because of it. This situation is just another way of showing how unpredictable the courses of our own lives can be, and in many ways, our lack of control.
So how do we beat this? How do we overcome the helplessness that can overwhelm us, the chaos our lives can hurl through? How do we find happiness despite the sadness in this world? I don't think I have an answer. I don't know if there really is one. I know the classic answers, the simplistic sayings that are stitched into decorative pillows, and printed behind frames—"look for the best in every situation", "every storm cloud has a silver lining", "the glass is half full", "if opportunity doesn't knock, build a door", the list could go on. And, who knows? Maybe these cheesy words are exactly what we need. Maybe if every person took the quote "today is the first day of the rest of my life" to heart, the world would find itself swimming in hope instead drowning in fear. Maybe if everyone believed that attitude really is altitude, we actually would think brighter and fly higher. I don't really know.
I do know that the Stoic philosopher was probably on to something when he mused that, "there is only one way to happiness and that is to cease worrying about things which are beyond the power of our will."