Curtain opens on Lord of the Flies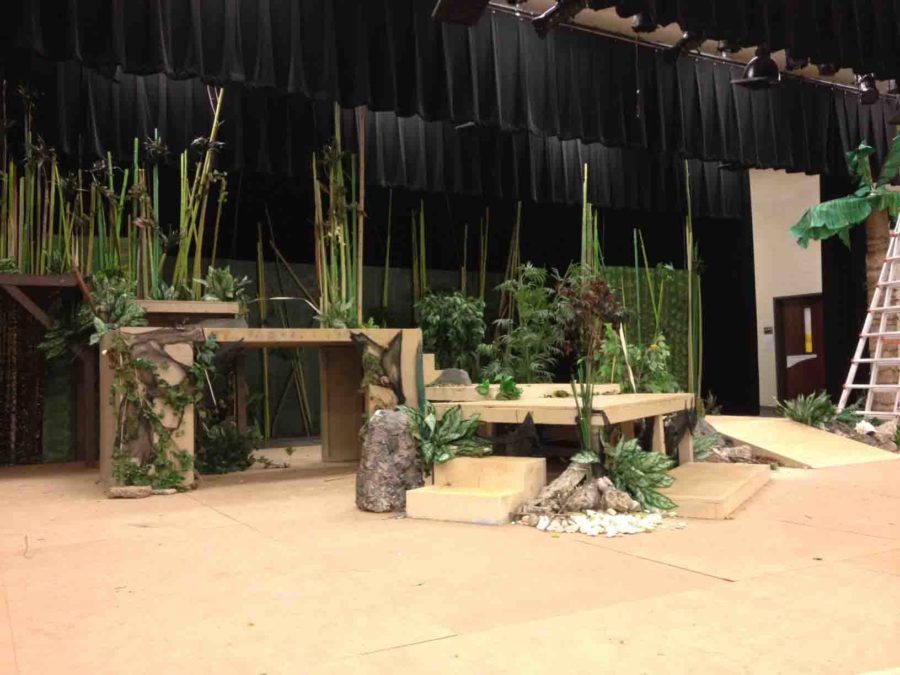 Middle school theatre traditionally means fun loving children's shows and bubby musicals, but this spring Willow Springs students are darkening things up with a play adaptation of William Golding's Lord of the Flies, premiering 7 p.m. Thursday and running through Saturday in the Willow Springs Cafetorium.
"This show is different than other middle school shows because it is heavier," 8th grade student Hannah Ortega (Simone) said. "However, though it is a darker show it really speaks to the audience with it's message and symbolism shown through its characters."
The production of such a show is rare for the middle school, but many students have no doubt that the younger audience will be able to handle it.
"The show is definitely much darker than the shows the middle school has done in the past," freshman Zoe Kahana said. "They've done shows dealing with death and sad topics, but the themes in Lord of the Flies are a lot more sinister."
The show deals with heavier subject matters, which could be considered controversial for such a young cast.
"Lord of the Flies is already handed out in the curriculum for 7th grade GT English students," director John Davenport said. "So what we're doing is finding a way to bring something that high on the literary scale to the whole school."
The deeper subject matter has brought several challenges for the cast and crew.
"An issue with having a dark show is being able to convey such strong emotion at such a young age because we haven't experienced many bad things yet," 8th grade student Grant Durow (Roger) said. "Our directors have really worked with us on this and it's gotten a lot better."
The content of the play has driven the cast to work harder and overcome obstacles in their way.
"Most of the cast understands that this is a deeper piece that takes more effort and commitment to pull off," 8th grade student Grant Dennis said. "It's definitely kept us on task and focused on the show."
Challenges for the young cast go beyond content. The directors have chosen to gender bend several roles in the show (meaning women now play traditionally male roles or vice versa).
"My role as Simon was switched to Simone, and the leads of Ralph and Jack are now Rachel and Jay and so on," Ortega said. "I think that bending the genders gave us different perspectives on how to display our role and the relationships we have with the other characters. I think the hardest part was remembering to say the new name and not the old name when saying our lines."
The show has been a stretch for the cast as a whole, but despite every challenge, the cast is learning as they go and staying optimistic.
"I am having a really great experience with this show because it is giving me really important skills i can use in high school," Ortega said. "Combining this with all the other shows I've done, I have diverse techniques and skills to display later on."
About the Contributor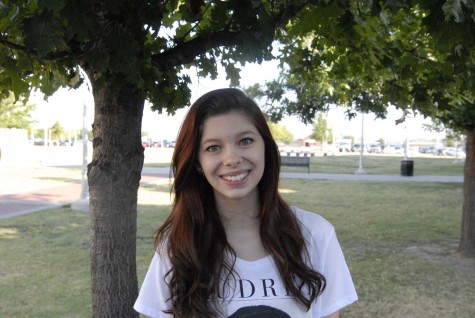 Haley Brown, Staff Reporter
Haley Brown is best friends with Michelle Leddon. She has no unique personality traits. She is simply a less cool version of Michelle. If you want to know...