High speed senior project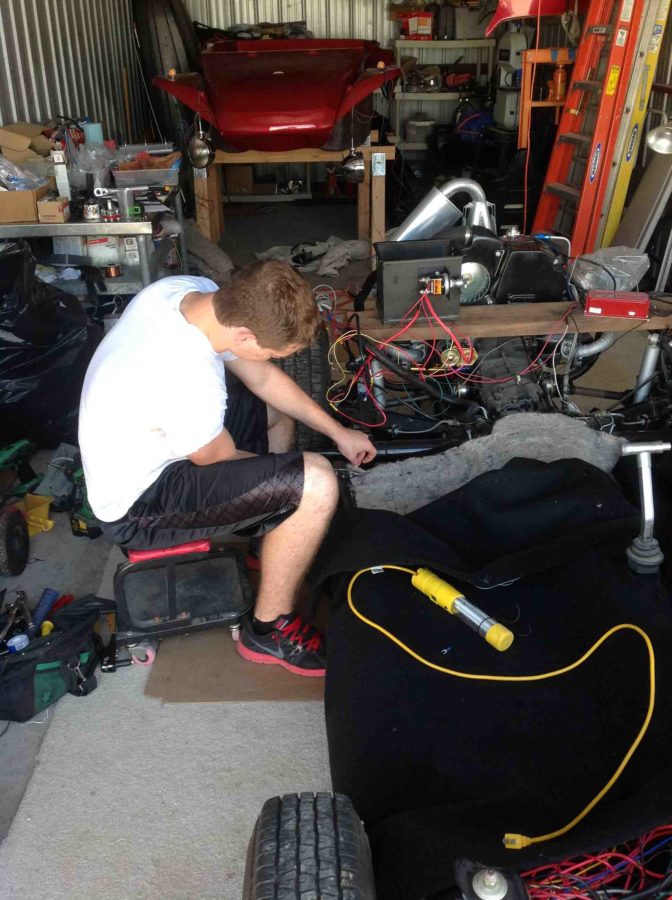 Many young kids dream about doing something big when they grow up, but for Joe Whitman, that became a reality when he built a full-functioning dune buggy for his senior project.
"Whenever I was little, my dad bought a dune buggy and we would drive around in it,"  Joe said. "Later he sold it and bought a kit that he was going to build and it just kind of sat in the garage [for a while]. So whenever senior projects came around, I asked him if I could do that and he let me do it."
For dad Scott Whitman, mechanics and building projects have been a part of his life and his family's.
"I spent a lot of time with my grandpa growing up, when I was two to six years old, and he was one of those hobby type guys," Scott said. "I guess I acquired some of this traits during those younger years. [We built stuff] all the time, just part of growing up in the country and keeping yourself entertained."
While Joe, his father, and his senior project mentor had a kit to build the dune buggy from, they chose to add some personal touches to the car.
"We brainstormed [before building it], we didn't want to follow the kit exactly so we modified it," Joe said. "There's tiny things that are different about it, like where the parts are, like the battery isn't where it's supposed to go in the kit. We're also going to make a trunk with the back seat."
The car has a stock 1970 Volkswagen Beetle engine and reaches up to 83 mph.
"The dune buggy is essentially a Volkswagen Beetle beetle cut in half and then shortened by 14 inches in length and a fiberglass body kit bolted back down," Scott said. "So 80-plus mph feels really fast and is plenty fast for this type of vehicle. However, this buggy will pull the front tires off the ground and do 100-plus mph."
However, building a full-functioning dune buggy was not an easy task, and the building crew ran into minor complications.
"It was me, my dad, and my mentor [that worked on it]," Joe said. "They helped with a lot of things because trying to do something like this on your own. I mean you really can't, and I didn't know exactly what to do so they showed me. It took about 4 months [to build]. The frame body was warped, because it had been sitting outside for the past 8 years so we had to break the frame and get it reset."
While the process of building the buggy took a bit of time, Scott was able to enjoy working with his son and passing on one of his hobbies.
"Joe showed a great attitude about learning something new," Scott said. "The working conditions were basically outside during the summer and into the winter months. It was nice to see him stick with it."
The work paid off when both Whitmans turned on the buggy's engine and heard it roar to life.
"Getting it to start [was the best part], because it had just been sitting in a garage for so long; it was great," Joe said. "Because now i can drive it, which is fun, and I don't have to worry about it [being a project] anymore."
About the Writer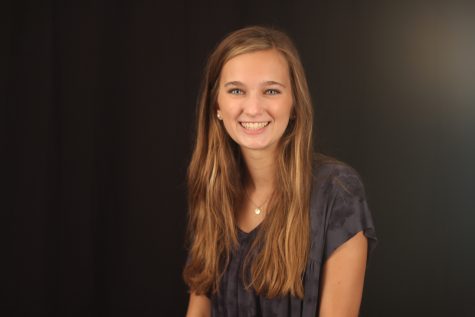 Jillian Sanders, Editor-in-Chief
Jillian Sanders is a senior, 18 years old, and a lover of many things. She loves writing, playing the piano, reading, being outside, Younglife, and choir....