Class project could earn students $1000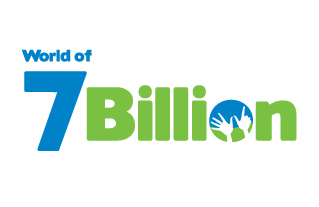 For most students, a video project is just a project grade, but for four freshman, it might mean a cash prize as they are finalists in a contest with a cash price of $1000.
AP Human Geography students, Zoe Kahana, Kennedy Miller, Zoe Wang, and Taylor Carty entered a video contest held by the World of 7 Billion campaign, an organization that teaches people about population growth. World of 7 Billion holds an annual video contest in which students make a Public Service Announcement over one of three different topics. This year, the topics were global poverty, water sustainability and climate change.
"I was pretty surprised because I didn't know how many other people would be entering or what their projects would be like," Kahana said. "But it was a very nice surprise."
Teacher Homa Lewis gave students the option to enter the contest.
"People from all around the country have been entering," Lewis said. "Out of 900 it is unbelievable that Zoe [Kahana] is in the top ten. It was their project for the third or fourth sixth weeks. I'm really thrilled for all of the girls."
For students there were many other project choices, but those who chose the World of 7 Billion theme were given the option to work in groups or alone.
"Taylor [Carty] and I were pleasantly surprised and excited to hear we were finalists," Miller said. "The project took us about five hours."
Winning the $1000 cash prize would mean the students made $200 an hour in what would be a welcome increase in their savings account.
"If I win I'll probably just save the money until I needed it for something like college," Kahana said.