AP art students perfect concentration pieces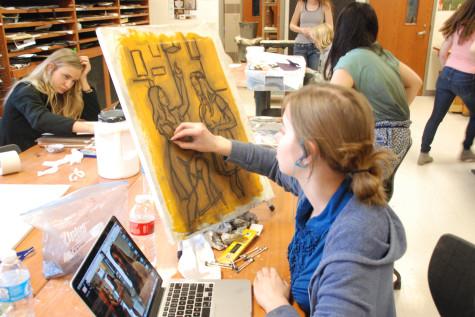 Kelse Pedigo
Senior
Medium: Charcoal and Oil Paint
"Well my concentration statement is that I'm exploring the women of the Bible through modern day interpretations. I pick a person and then I have a person pose for it and then I paint expressively. I started off with a different concentration, basically focusing on the Bible, but then Mac (art teacher Brice McCasland) suggested to me that why not expand it more and explore women as opposed to just one person. So it's kind of religious research in a way."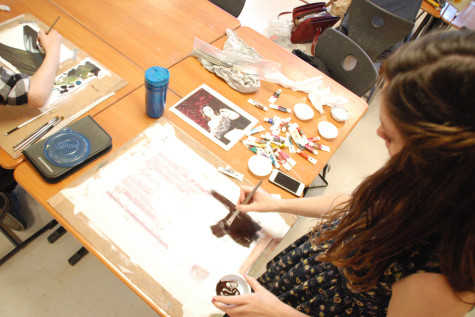 Shelby Johnson
Senior
Medium: Gouache
"It's about how I've become more comfortable with my own femininity. Growing through trial and tribulations. It's in gouache, it starts out as a collage but then I go through layers of gouache and then actually create the form using subtraction and water."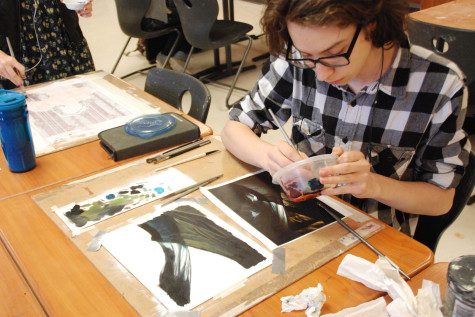 Travis Troiani
Junior
Medium: Oil Paint
"It's about how children have this kind of safe haven from responsibility and I'm doing these painting about looking back and how fragile that is. And I'm showing that through, well, blanket forts."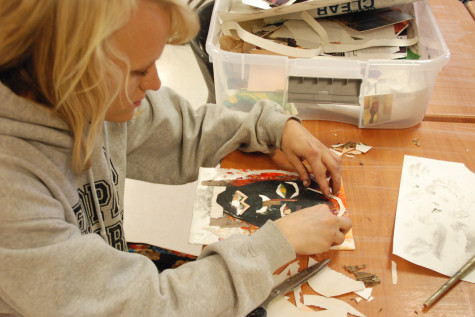 Kate Smith
Senior
Medium: Mixed Media
"I'm making a collage first, of people and then I go over it in ink and put it through a printing press. I like to do process based things so I'm really into hands and putting things on paper so I'm focusing on portraits of people and how I view them."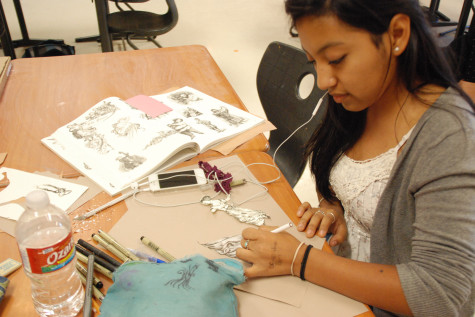 Maya Ellison
Junior
Medium: Pen and white prisma
"My concentration mostly focuses on this sense of belonging. Like for me it represents growing up in a community of mostly white people and being adopted and being a minority. I take different pictures of minorities and place them in strange situations of people."
About the Contributors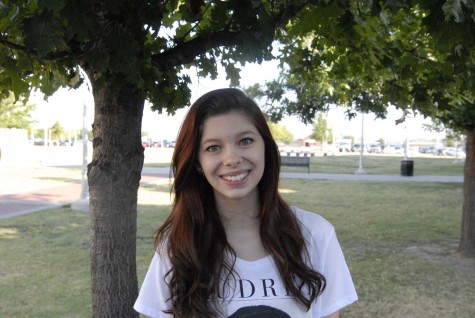 Haley Brown, Staff Reporter
Haley Brown is best friends with Michelle Leddon. She has no unique personality traits. She is simply a less cool version of Michelle. If you want to know...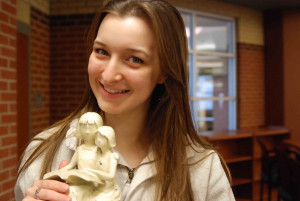 Katie Egger, Photographer
Katie Egger is a first time newspaper staff member.  Sure it's the last semester of her senior year, but it was either this or lose her sanity in AP...