Wing Stop honors Leggett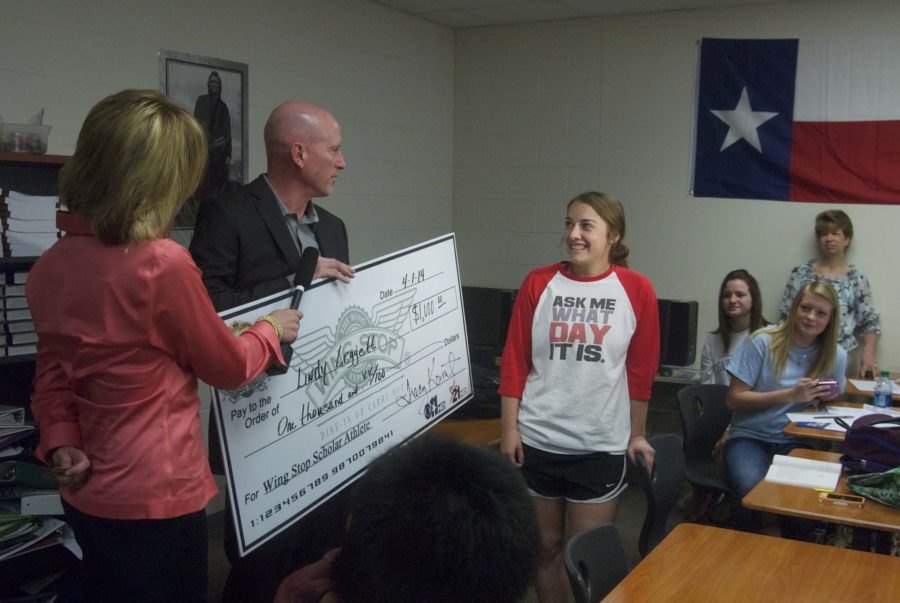 Playing volleyball, basketball and softball has paid off for senior Lindy Leggett as she is the Wingstop High School Scholar Athlete of the Month for March. Leggett was presented with a scholarship check for $1,000 based on three sport varsity status, a GPA above 4.0 and her community service.
A representative from Wingstop and a television crew from CBS11 presented the award to Leggett in an unannounced ceremony Tuesday.
"I was so surprised, I had no idea I was even entered to get this, so when the huge camera and reporter came in and asked if I was in there I started freaking out," Leggett said. "As for the money I'm just going to save it for college, every dollar counts."
The presentation of Leggett's scholarship will be shown Thursday evening on TXA 21 (6:30-7:30 p.m.), Friday morning on CBS 11  (6:00-7:00 a.m.) and again Friday afternoon (4:00 p.m.)
About the Photographer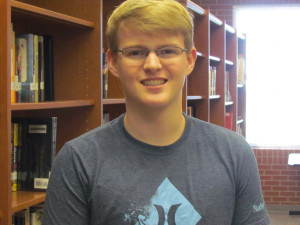 Ben Prengler, Photo Editor/Business Manager
Benjamin Prengler has many titles: President of Student Council, President of the Class of 2015, professional drummer, and photojournalist. Through the...