Senior excels in technical theatre contest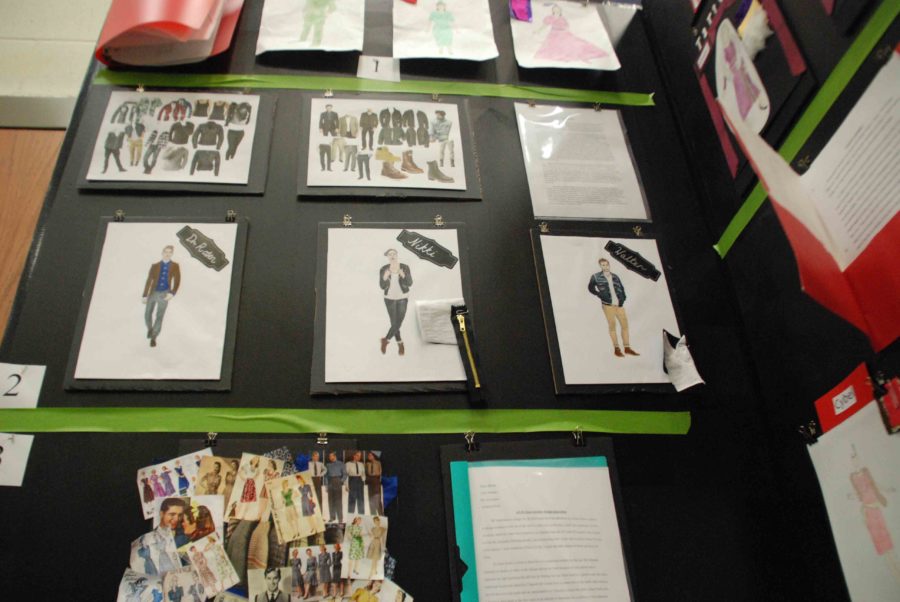 Every theatrical production on campus provides students the opportunity to practice their technical design skills, but for some students, they want more practice. Senior Erin Vatteroni has entered her marketing design into the UIL theatrical design contest and is going to participate at the state level for the second year in a row.
"I'm excited to get to have this chance again to go to state and show my work to the judge," Vatteroni said. "The first time I went it was a blast being able to look at other theatrical design projects and see how their view on the prompt was."
All students in a technical theatre class are required to produce a design project for an in-class grade, but Vatteroni is the only student who has entered hers in the UIL contest and is competing at state.
Technical theatre director John Davenport, as well as director Jessica Brewster, have assisted Vatteroni with her project and helped her make edits and finalize design concepts.
"It's interesting helping students with their projects because, you want to help them and guide their design without essentially doing it for them," Davenport said. "It's more about looking at their project and giving them things to fix, and ideas, and getting them to realize mistakes they've made or where things are incomplete. Basically making sure they have all the components. I also try to get them to look at it, not from the perspective of the person designing the project, but from the perspective of the person buying or viewing the product."
The road to state is not an easy one, as students are required to design a whole element in a preselected show that varies every year (this years selection is Tartuffe by Moliere) and present their design to a series of judges.
"It's a very cut-throat competition. And there are a lot of really good and talented kids that end up there," Davenport said. "I think Erin learned a lot last year, and I think she's worked hard, and she's ready to go back and try to do even better than last year."
There are four areas of design a student can choose from for their project; marketing, hair and makeup, set, and costumes. Each area provides it's own set of requirements pertaining to what the completed project should have.
Marketing, Vatteroni's design area choice, requires creating a complete poster, developing a marketing plan, and designing a specialty item to represent and advertise the show, as well as many other components.
"I decided to do marketing like I did last year," Vatteroni said. "I had a lot of fun creating the poster and button and bookmark for Tartuffe."
In order for their project to advance, a student must receive an Award of Distinguished Merit and be designated as exemplary by contest judges. Those projects (such as Vatteroni's) will be exhibited during the UIL One Act Play state meet in May, ranked 1st through 5th, and the winners will be recognized at an awards ceremony during the UIL OAP state meet.
"Last year when we went to state it was so cool to see the work of someone we knew. I definitely thought Erin's design was one of the best displayed," senior Farren Barnett said. "She worked really hard and it definitely showed through her project. It was amazing."
Vatteroni will be attending the UIL OAP state meet in May, along with her project, which will be put on display for the entirety of the competition.
"The design project does require a lot of hard work because you have to be very creative and really visualize how the poster and programs should look," Vatteroni said. "And thinking of how to make an item people would use to remember the show. But it's a lot of fun and I can't wait to be able to return to state this year."
For more information about the UIL design contest; including rules, dates, requirements, and information about next year's contest visit www.uiltexas.org.
About the Contributors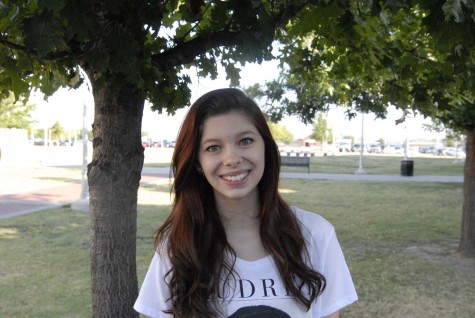 Haley Brown, Staff Reporter
Haley Brown is best friends with Michelle Leddon. She has no unique personality traits. She is simply a less cool version of Michelle. If you want to know...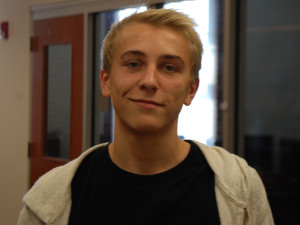 Hunter Miller, Photographer
Hunter Miller can be described as a sophomore with a purpose.  Yes, he can be easy to spot from across the room thanks to his white stylish hair, feel...