Allen to host color run
Courtesy of Youtube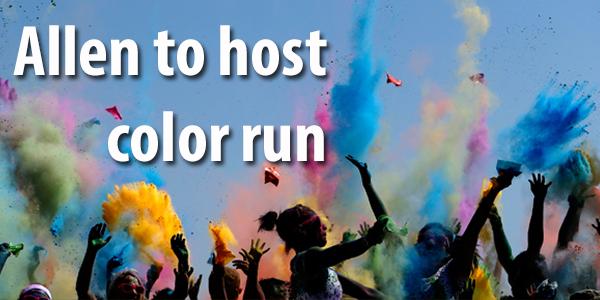 The City of Allen Parks and Recreation Department are adding a little color to the weekend as it hosts its first annual Color Run at Bethany Lakes Park on Saturday.
"The City of Allen Parks and Recreation Department constantly strives to bring new and innovative events to the citizens and visitors to Allen," event coordinator Stephen Nagy said. "In speaking with several young people in the community they introduced me to the idea of this event. These events are hugely popular throughout the country for teens and young adults. I researched the idea and decided to try it but target families instead of the customary crowd. We were very successful in marketing the concept and the event quickly sold out. If all goes well, as I expect, we hope to build on this success and expand the event next year."
There are other color run events that happen all across the country sponsored by different organizations.
"The color run I went to was a lot of fun," sophomore Ally Brown said. "The color was very intense and it was fun to watch the colors up in the air and see people getting in shape while also enjoying it."
Although other color run events are generally very large, the run being coordinated by Allen's Parks and Recreation is a bit smaller.
"It is sold out with approximately 170 participants taking part in this fun event," Nagy said. "We had to limit the number of participants due to the size of the Bethany Lakes Park and trying to keep it a family type event."
Although the event is sold out this year, Allen city officials are looking to expand for upcoming years and make it an annual event.
"We kept the event cost down ($10 per individual, $35 for a family of 4 or more) in order to attract families," Nagy said. "The color races routinely charge between $35-$50 per participant. Our fee will cover the cost of the color powder and after event activities such as hair spraying and face painting. In the future we may charge a higher fee and dedicate a portion of the fee to a local charity."
Saturday's race is only one mile, which is shorter than most color runs, but that didn't prevent people from signing up.
"Even though it is a small distance, I don't really care," sophomore Will Wise said. "It's all about what you're running for and the fun you have."
About the Writer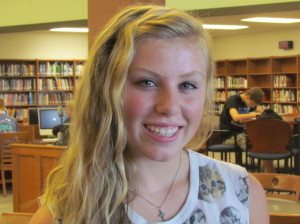 Alyson Sudak, Staff Reporter
Alyson Sudak is a sophomore who spends her time cheerleading, running track, and reading majestical amounts of books. She enjoys flying through the air...