Student in the spotlight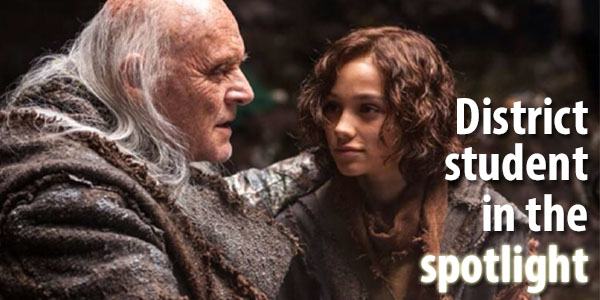 For most students, summer vacation is spent hanging out with family and friends. But for eighth-grader Gavin Casalegno, the summer of 2012 was spent hanging out with Russell Crowe, Anthony Hopkins and Emma Watson for the making of Noah, opening Friday, March 28.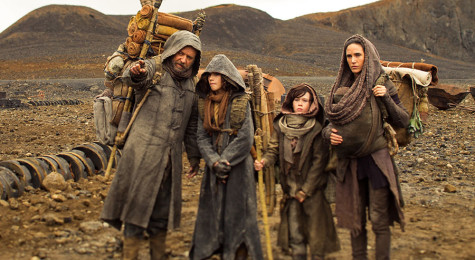 Casalegno plays the role of "Young Shem", the oldest son of Noah (Russell Crowe). Filmed on-location in Iceland, Casalegno is perhaps the only kid actor to ever shoot a scene with two Oscar winners.
"I was in a cave with Anthony Hopkins, Russell Crowe, and (director) Darren Aronofsky," Casalegno said. "We were in this natural cave with mist everywhere and holes in the top so light was beating through, like picture perfect, it was awesome."
Getting to where he is today as an actor was not instantaneous. As a child, Casalegno saw tv shows and was inspired to act. Picked up by an agent at the age of five, he started taking acting lessons at seven, eventually landing his first acting job in a commercial.
"When I was little I was in a Sony commercial for cameras and we spent like a week getting ready," Casalegno said. "I met a couple people that are still my best friends now."
Since then, Casalegno has worked his way to where he is now; meeting and working with famous actors and directors, however he knows his hard-work is not done.
"[I constantly tell myself] It doesn't come overnight. You can't be an overnight hero, you have to keep working and working; I mean, it's been 8 years or 9 since I started acting, so it's a journey."
Like anyone else, Casalegno has role models he looks up to; both personal and famous.
"My mom would be my personal person I would look up to because she's so responsible, she takes care of things and doesn't get mad when she should be," Casalegno said. "Russell Crowe would have to be my acting person to look up to, because he's just such a cool guy and he was so fun to hang out with. He'd make everyone smile and really put himself into character and make it real."
His mom Allyson knows first hand the amount of stress caused by child actors, especially since Gavin's younger brother and sister are in the business as well.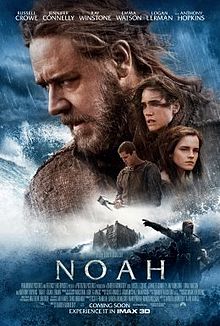 "Stepping into the role of an actor mom can be quite challenging." Allyson Casalegno said. "There is a lot of hard work and rejection. In the long run it is so worth it to see your child follow his dream. You can't really measure that by success, but instead happiness!"
Aside from acting, Gavin balances sports and school work with his hectic schedule.
"I like to play soccer, that's my favorite sport, but I do like to play football and tennis just for fun. I don't necessarily know all the rules, but it's fun. I'm on a club team called Clockwork, and they're really flexible with me leaving [to film] and everything. And, [the movie people] hire teachers on set so I get a lot of my work done so that really helps. And schooltown [helps me balance the workload too], I print off all my work and turn it in after."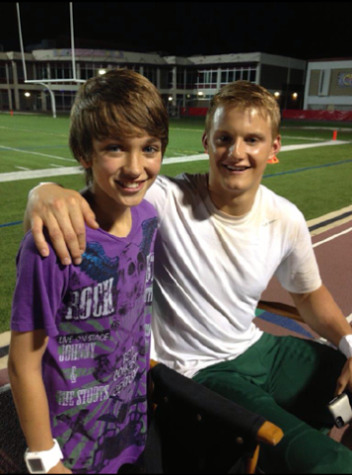 Casalegno even played a soccer game with Hunger Games star Alexander Ludwig, who played Cato,  and has met and worked with countless famous actors.
"Man, It has been my pleasure [to meet all these people] it was the best, I can't even explain," Casalegno said. "I've always wanted to meet someone from Harry Potter, like I worked on 'Noah' with Emma Watson, and she was awesome. She was really cool and [I've met] Logan Lerman from Percy Jackson; he was actually pretty cool and he wasn't that hard to approach. And Russell Crowe, he was the funny guy and he always made me laugh and we just had a great time."
Casalegno has many goals for his career in the future that may be achieved quite soon.
"My goal is to be at a red carpet that's going to be really big, and I'm about to achieve that [with 'Noah'] My other goal would be to have a movie once a year or just try. Or maybe do a signing at iPic or something to promote the movies that I do." Casalegno said.
To future aspiring child actors, Casalegno advises people to take heart his favorite saying 'it doesn't come overnight.'
"Never give up, it does not happen overnight I can promise you that." Casalegno said. "You have to keep pursuing, there's going to be a lot of failure (like a lot of failure) and you'll think 'no I'm not good at it, I'm just going to quit' but [acting] really pays off because you meet people and the more connections you have, the more chances you have of getting that role and other roles will come."
About the Contributor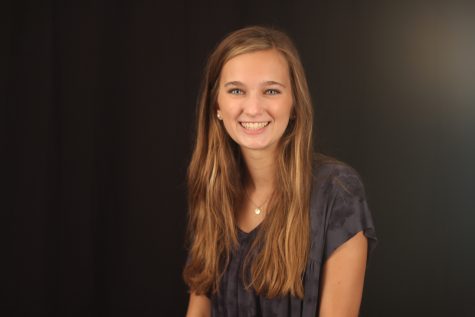 Jillian Sanders, Editor-in-Chief
Jillian Sanders is a senior, 18 years old, and a lover of many things. She loves writing, playing the piano, reading, being outside, Younglife, and choir....