Tutoring aids student success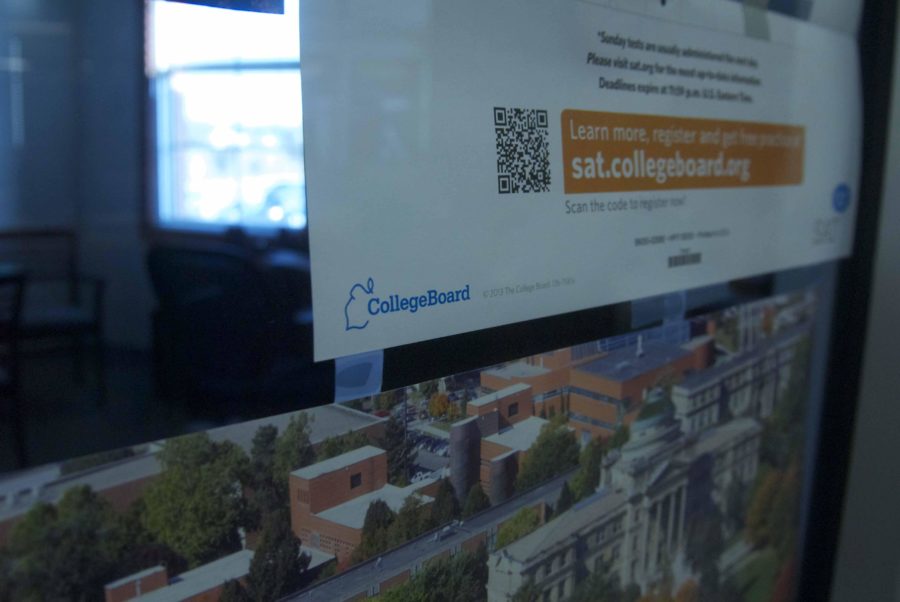 With getting into the college of choice more competitive than ever, many students are are searching for help studying for the SAT or ACT. To help students be supplied with the tools that they need, the school has a partnership with the tutoring company Revolution Prep.
"We've always had Revolution Prep as one of our companies that we work with to offer SAT and ACT prep," administrative assistant Lynda Fleming said. "The company has expanded to private tutoring, webinars; they've really done a lot of neat things in the last few years. So, actually over the summer, they met with Dennis Muizers at central administration and we have I guess what you would call an exclusive partnership with them…"
Revolution Prep offers many different services, from webinars to online tutoring and GPA protection.
"Revolution Prep is doing so many other things," Fleming said. "It really will benefit the students to increase or maintain their GPA or get ready for ACT and SAT standardized tests."
Some students have already taken advantage of this partnership.
"I've done their SAT prep course online," junior Abigail Orr said. "And I've gone to quite a few practice tests for ACT and SAT."
Other students use the private tutoring to help themselves with other academic needs.
"I did the online SAT tutoring, so I get a private tutor," junior Mary Grado said. "We video/Skype for two hours, and he just helps me out with what I need."
Like many things, practicing for standardized tests usually helps and that seems to hold true for those using Revolution Prep.
"[My goal for using this service was] to improve my ACT and SAT scores," Orr said. "I've been getting a lot of practice, and they have been going up. I haven't taken the actual SAT and ACT yet, but based on my practice test scores, I think that they're going to be getting pretty high."
Students also say that some of the certain environments of the tutoring can be helpful.
"My tutor's really cool, so it's not pressured or anything; it's pretty calm," Grado said. "It's nice because I don't have to sit in a classroom; I'm just at my house."
The more group-oriented sessions can also be appreciated.
"Well, the practice tests that I took were helpful environments," Orr said. "It wasn't anything that would have prohibited learning, and then the online course was with people from my school that are in my classes, so I was with people that I know and have learned with before."
Revolution Prep also offers special resources to the school to help students know their options.
"I do know that a lot of times parents aren't sure: what do I sign my kid up for," Fleming said. "And so we have a person named Kasey Straight that is dedicated to, I think just Lovejoy students, she may service other schools too, but if a parent wants to find out: what's the best kind of prep class or program that they offer based on these are my child's characteristics or learning habits and stuff, they'll be able to pair the right program with the student, so that's something brand new that we have: a particular person we call, not just the 800-number."
One potential issue reported was the financial costs, but students seem to be willing to cope with it in return for effective tutoring.
"It's really good," Grado said. "Even though it's super-expensive, it's really helpful and it's effective."
Overall, many students who use Revolution Prep seem to find it a great asset in gaining help on tests and tutoring.
"I think that for people that need a little bit of extra help and want to invest in Revolution Prep courses, it's not something that would be bad for them," Orr said. "I think that it would really help."
About the Contributors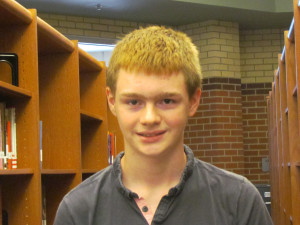 Noah Corbitt, Staff Reporter/Copy Editor
Noah Corbitt is a new staff member whose initial observance of the "high school experience" has left him constantly counting down the days until he...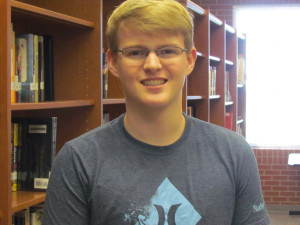 Ben Prengler, Photo Editor/Business Manager
Benjamin Prengler has many titles: President of Student Council, President of the Class of 2015, professional drummer, and photojournalist. Through the...