Allen's $60 million "crack" problem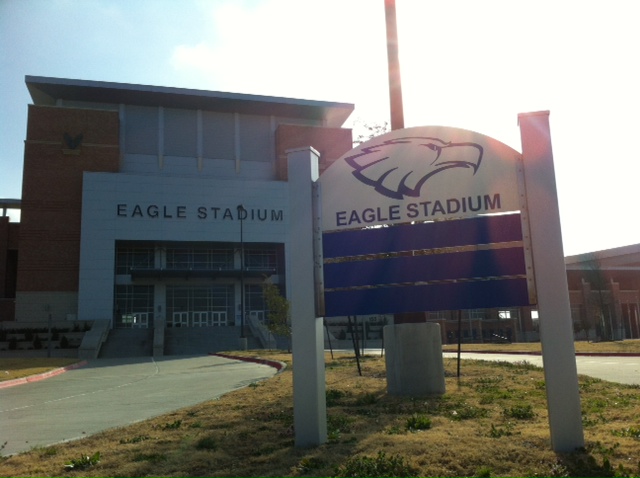 The 2-year-old $60 million Allen Eagle Stadium is closed down for the foreseeable future due to "extensive cracking" in the stadium's concourse. The issue was apparently first discovered in August 2012, but has gotten worse since then.
"It is certainly very unfortunate, but at this time we must close it to find out the extent of the damage and the best method to repair it so that we can be one hundred percent certain that it is a perfectly safe structure for people to frequent and use," Allen ISD interim Superintendent Beth Nichols said at a press conference held on Thursday afternoon. "It doesn't feel good, and it's not a good piece of news to get."
The specific nature of the damage to the stadium and when it will reopen will not be known until the evaluation of the site is completed by Nelson Forensics in June.
"Ten percent of the report is done, and until that report is completely done we will not know," Ben Pogue, President and CEO of Pogue Construction, the company that built the facility, said.
The cracks, which are reported to be one-quarter to three-fourths of an inch wide in the concourse, are currently covered by tarps to keep water from seeping in and causing further damage. Any and all events that take place in and around the stadium were cancelled immediately and students were evacuated from the facility "out of an abundance of caution," according to School Board President Louise Master.
"Our number one priority must always be the safety of our students, staff and community," Master said. "We do not have information at this point that confirms any areas outside of the concourse could be affected, but the most prudent thing to do, to absolutely assure the safety of the students, staff and community is to keep the facility closed during this review."
The stadium, which made national headlines when it opened in the fall of 2012, cost nearly $60 million to build, making it the most expensive high school football stadium in the nation, and was financed as part of a $119 million bond approved by voters in 2009 with a 63 percent majority vote. The repairs to the stadium are expected to "fall under warranty" according to Nichols.
Though the district is already working to find an alternative location for its June 6 graduation ceremony and has stated that "home games of the Allen Eagles next fall will likely be affected," the Pogue construction firm hopes things will be taken care of before then.
"I'm optimistic that we're going to have a quick resolve to this that will not affect the football season that's coming up," Pogue said, mentioning that the McKinney-based company has previously resolved similar issues. "I think that the stadium's going to be okay long-term."
Pogue went on to state that whether or not Pogue Construction will be paying for the repairs to the stadium "depends" on several factors, including the ultimate result of the report and the circumstance, though he notes that the facility "absolutely" falls under warranty.
Pogue construction has built numerous buildings in the area, including Lovejoy High School.
The district has sent letters home informing families that the school's June 6 graduation ceremony, which was originally supposed to take place in the stadium, will be relocated, and warning that "home games of the Allen Eagles next fall will likely be affected."
"We are very frustrated, we are very concerned," Nichols said. "We are not happy about it, of course, and we want to get to the bottom of it, because our taxpayers deserve that, and our students deserve that, but we, at this point, believe that PBK and Pogue are going to work with us, so at this point, we are optimistic that we can work through, find a resolution and solve it very amicably."
About the Contributors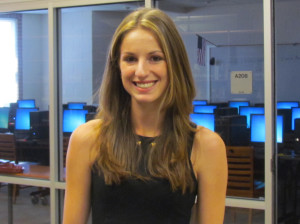 Olivia Griffin, News Editor
Olivia Griffin can't wait to use the "but...I'm a Senior!" excuse as the answer to all of life's problems. As far as college next year, she will...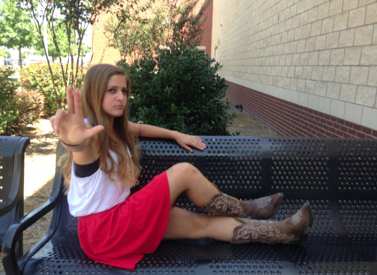 Darby Blaylock, Staff Reporter
Greetings children. My name is Darby Darton Blaylock. I am 17 years old. I have been apart of the newspaper staff for 6 years now. I enjoy it for the...