Theatre students engage in constructive criticism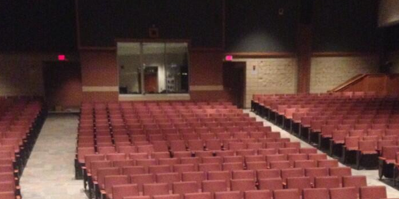 Many people only see what theatre students do when it comes times for a performance. But in addition to countless rehearsals, the students can be their toughest critics as they are required to write a two page critique of a show that highlights things they enjoyed, and suggests new ways to deal with issues.
"The reason why we do it is because it's part of the state requirement for the extra curriculars to support academics, and the best way for us to do that is to get the students to go out and see plays and experience culture and get you thinking about it," theatre and technical director John Davenport said.
The critique project is usually due about a week after the performance date and varies from class to class. The critique can either be written about a performance done on campus, or a show the student saw outside of school.
"I usually do my critique over one of the shows at school, my most recent was over Annie," junior tech class student Anastasia Shelley said. "I usually help the the shows so I have a closer look at what goes on behind the scenes, which makes writing my paper easier."
Tech students are required to cover every technical aspect of the show; from lights and sound to props and costumes. Meanwhile the acting theatre classes focus on performance and what the actors did well or what they think actors could have improved on.
"Why you have to write papers for theatre basically is because one: it's the best way we have to support you academically and exercise your creative writing skills and two: it's a good way to support you in a theatre setting and have you grow and expand and be thinking about theatre," Davenport said. "It's the same reason we have tech students write about tech and acting students write about acting because you can learn a lot by looking closely at things you aren't regularly asked to look at very closely at."
For some students, it's a way to get their opinions heard and exercise their ability to practice technical and directorial skill.
"It helps me view process of setting up a production from the perspective of both an actor and director," sophomore Jak Barth said. "It's a great way to communicate constructive criticism, being that the critiques come from students."
About the Writer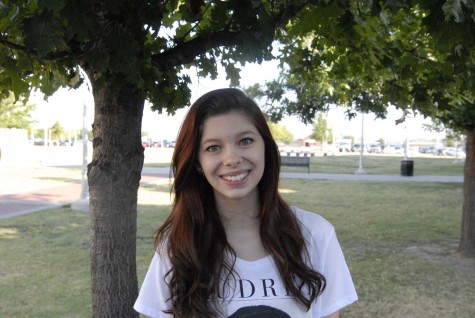 Haley Brown, Staff Reporter
Haley Brown is best friends with Michelle Leddon. She has no unique personality traits. She is simply a less cool version of Michelle. If you want to know...