Life skills: beyond the books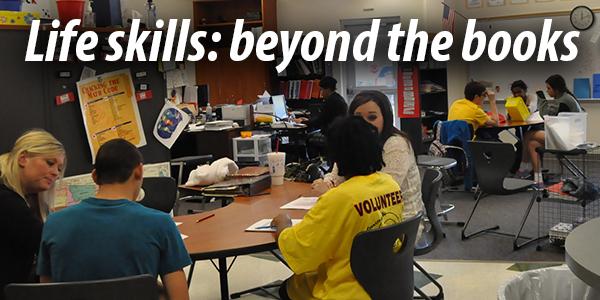 "What do bears eat?" the teacher asked of the few students in the class.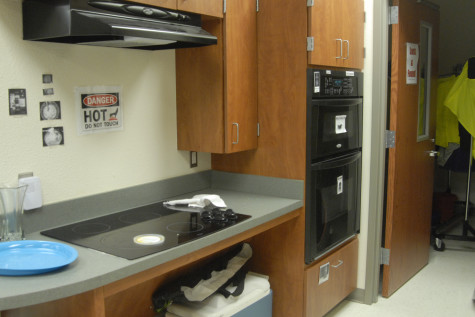 It's not a normal question high school students would expect to be asked, but this isn't an ordinary class or an ordinary classroom; it's the life skills room. Resembling something closer to an apartment than a normal classroom, it's a safe place where life skills students can learn what is necessary to be successful both in and outside of an educational environment.
"We have a washer and dryer, a fully equipped kitchen, and a 5 ft. bubble lamp for the quiet room," teacher Jana Gibson said.
The quiet room offers a safe place for the students to relax and take a break from their busy schedules if things are too intense or they become too stressed out.
"The room is designed for students to go and gather their thoughts, take a break from classroom noise or simply relax and work in a quiet environment," life skills teacher Jvett Kemp said.
During a normal school day however, the life skills students are just like every other student in the school.
"Students are enrolled in their core classes as well as electives just like everyone," Gibson said. "After school for fun, our students are involved in Capernaum (young life for special needs), cheerleading, mascots, volleyball, and swimming with Allen Special Olympics."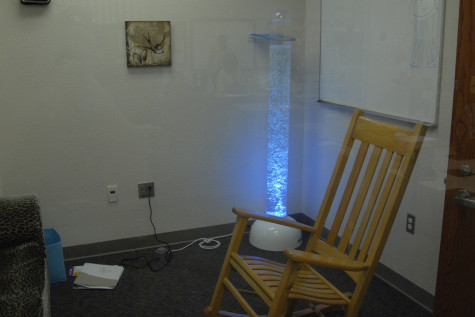 Life skill students are also involved in providing services for the school such as dry cleaning for faculty members and recycling to do their part to help with the environment. They wear yellow vests and walk the school to find each teacher the students are assigned to pick up and deliver dry cleaning to.
"They do a very good job with the dry cleaning," AP World History teacher Kevin Finn said. "They pick it up, they deliver. It's very reliable service and it's very convenient for teachers because it is all done at the school."
Beyond the life skills rooms, the school district has many programs for these students to take advantage of that the students enjoy. The students even ask if they can go to these activities on normal days.
"Lovejoy offers our students, in school Special Olympics (bowling, basketball, track, soccer), Community Based Instruction (take students into the community to shop/eat/ work on specific skills), Home Management class, and job training classes," Gibson said. "For students that are qualified:  Speech Therapy, Music Therapy, Occupational Therapy."
The school provides many resources and teachers to help these students succeed in their lives.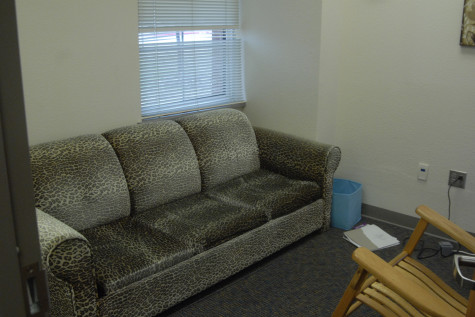 "The life skills room at the high school is great. There is real world learning taking place. The classroom teachers, Sherria Bracey and Jana Gibson are great at what they do. There is a want and a need to help all our students be successful in and outside the classroom," Kemp said. "Their attitude is not to limit our students learning, but to have the students explore the impossible. Sherria and Jana truly believe that education is not a one size fits all, that knowledge is not always found in a book, that every moment is a teachable moment.
Parents feel the same way about the benefits of the program.
"MacKenzie and our family have been extremely blessed by the Life Skills program at LHS. The teachers support her academically and in developing skills that will help her achieve a level of independence suitable for her abilities," the parents of life skills student Mackenzie Patrick said. "In addition, the peer helpers in the program have been a great source of encouragement and positive reinforcement for her success. While dreaming of college might not be a reality for Kenzie, it is sure wonderful to know that she will have the ability to take care of her needs and contribute in a positive way to this life."
About the Contributors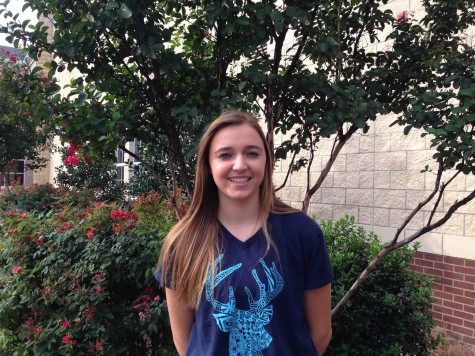 Sydney Grissom, Lead Reporter
Sydney Grissom is now a senior. She is addicted to Netflix and procrastinates everything until the last minute because that's when she does her best...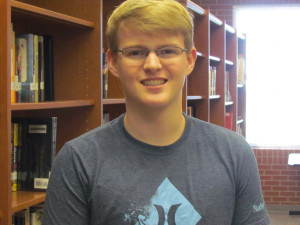 Ben Prengler, Photo Editor/Business Manager
Benjamin Prengler has many titles: President of Student Council, President of the Class of 2015, professional drummer, and photojournalist. Through the...