House Bill 5 changes graduation requirements
House Bill 5 has been officially approved by the Texas Board of Education, implementing major changes to graduation plans, including decreased standardized testing and the option for school districts to eliminate Algebra II and other credits as requirements.
"Students will have the benefit of being able to choose other rigorous math courses that are more relevant to them," Senate Education Chairman Dan Patrick said in December. "Schools will be able to work with students in choosing courses that best fit them. HB 5 also enables businesses and higher education institutions to work with school districts in developing new rigorous courses to prepare students for a particular industry and higher education."
For some Texas schools, the bill is likely to change much in the classroom, but for districts that consider some aspects disadvantageous for students, there may be little impact.
"In Lovejoy we're going to continue to require that Algebra II is taken by our students, at least presently," assistant principal Bruce Coachman said. "And for almost all of our students, that's going to be fine, we're not going to change our expectations. So it's not going to affect our district the way it might affect others."
While the immediate effects of House Bill 5 on the students may be minimal, the administration will continue to accept the challenges of educational adjustments from the state.
"We have changes and we encounter them all the time, so they don't have to go unsmoothly," Coachman said. "But you have to think about it, you have to try to plan, you have to try and foresee what's going to happen. We try to have some insight, to plan ahead of time, educate the people as to why that change is happening so that it might be a little more palatable and so they can handle it better."
About the Contributor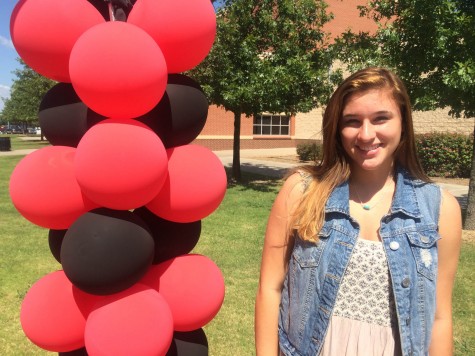 Michelle Stoddart, Managing Editor
Michelle is a junior who is deeply involved in activities both in the school and out of the school. As Captain of Extemporaneous speaking for the Debate...