Scouting for cookies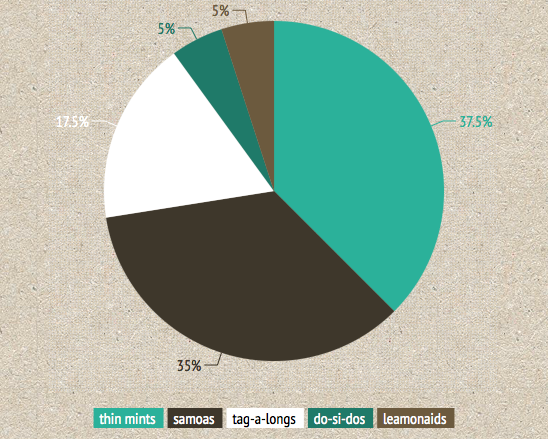 The well-loved Girl Scout Cookies are back in season. Although the cookies, in the past, have been sold for $3.50, the Girls Scouts have been forced to bring up the cost, by 50 cents, due to inflation and the price of the ingredients, in order to make the profit they need.
"I think they kept the price at $3.50 for a long time," science teacher Jennifer Leary said. "A lot longer than I anticipated. A price increase of 50 cents is not unreasonable. Hopefully they will not increase for a while though."
Although some find the price increase reasonable, others disagree.
"When you buy multiple boxes of cookies, it adds up, and I'm upset by it," sophomore Jaden Jostrand said.
Even though some dislike the price raise, the cookies are still selling to a large amount of people, as they have in the past.
"I don't think [the cookies] are selling any less [due to the price increase], I think people enjoy the cookies," teacher Tania Vaughn said. "Its the first time the price has gone up in eight years, and the girls get a portion of what they have sold to go towards their funds, so it can be used to go towards camp outs and merit badges, the girls only get maybe 55 cents a box, and they have to return the rest of the money."
Although the cookie selling seemingly is not very affected by the price increase, high school girl scouts have a harder time selling cookies than the younger girl scouts.
"The older the girl is, the harder it is for them to sell the cookies; because they're cute when they're little, and its harder to say no to a little Daisy like in kindergarten or first grade as opposed to saying no to a high school student," Vaughn said. "So you'll see the high school students walking around campus with the cookies, and students will say oh i want one, and get it, but if they're selling in front of a booth, they will not have as much luck, because they are older."
The cookies will be on sale from now to February 24. Cookies can commonly be found being sold in front of stores by Girl Scouts. they are also sold from any Girl Scout who is participating, or even look up a zip code at The Girl Scout website to find the nearest cookie seller.
About the Contributor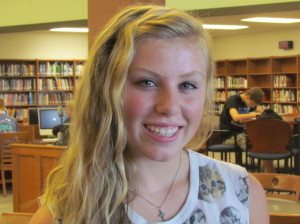 Alyson Sudak, Staff Reporter
Alyson Sudak is a sophomore who spends her time cheerleading, running track, and reading majestical amounts of books. She enjoys flying through the air...