Lockdown at OU leaves local family members worried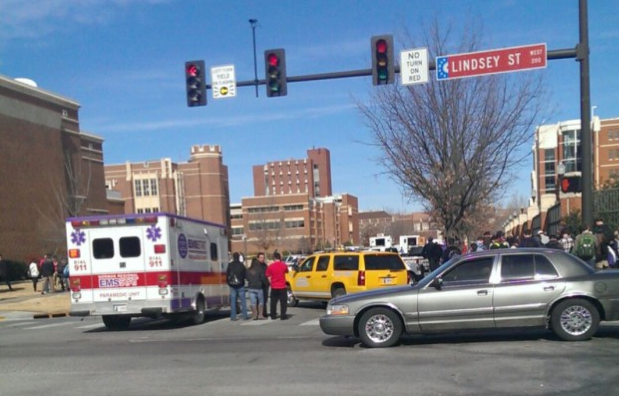 While students sat in their third period class, a few hours away in Norman, Oklahoma, the University of Oklahoma was going into lockdown after reports of shots fired on campus. As news spread of the possible shooting, some people on campus were left waiting in apprehension to hear from their Sooner family members.
    "My son, Kasey Fagin goes there," mother Kelly Fagin said. "He's still on lockdown, after the shooting happened at 11:17. The shooting is supposedly in Gould, the architecture hall."
    Although there have not been any injuries or deaths reported, many classrooms are still on lockdown. However, most parts of the campus have returned to normal.
    "As of this time, no evidence has been found of any shots being fired," OU spokeswoman Catherine Bishop said in a news release. "There are no injuries reported at this time."
    Many siblings are trying their best to get into contact with their older brothers and sisters at the university.
    "My brother, Max, is okay, he's good," senior Riley Bevan said. "He was in the Gaylord, or journalism building. He was on lockdown for about fifteen minutes, but then he got released, so he's fine."
About the Writer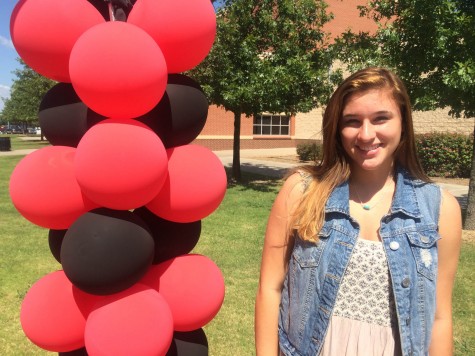 Michelle Stoddart, Managing Editor
Michelle is a junior who is deeply involved in activities both in the school and out of the school. As Captain of Extemporaneous speaking for the Debate...