New year brings new uniform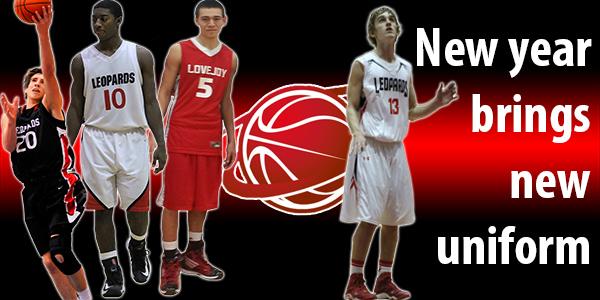 Basketball season is here and with the new season comes new Under Armour uniforms for the team.
"Every three years we get new uniforms," head basketball coach Kyle Herrema said. "We have always gone with Nike in the past, which I think the guys have liked that, but this year we went on to Under Armour.
The teams will still be wearing a black and white uniform, but instead of having a red set, the team decided to go with a grey set. The new color seems to be a favorite among the team.
"My favorite combination [of uniforms] is probably the gray ones, just because in the past we have always had red and this year it is new to have gray," junior Greg Watson said. "I like the material that the gray has."
The gray uniforms are inspired from the Ohio State University basketball team.
"Most of the kids really like the dark grey with the red, and I think they grey set is after what Ohio St. is doing," Herrema said.
Students are big fans of the new uniforms.
"I thought the stripes on the side of the pants looked really cool," sophomore Erik Abramson said.
The new uniforms give the team a very comfortable and lightweight option to give the players the best advantage possible.
"It's the dry fit stuff so it is really light weight," Herrema said.  "It weighs less than a pound. It's really really light. I think it's really sharp."
"I think of all the years we have been here this is the coolest looking set we have yet." Herrema said.