15 things to do when you hit the rut of winter break
Sure winter break is great but traditionally about half way through, students tend to fall into a rut; friends are out of town, you've eaten so many cookies you think you're about to explode, and you are actually about to resort to wishing for the worst; the return of of the school year.
But don't dismay. The holidays don't have to be a time of sorrow, annoying relatives, and overeating due to boredom. The holidays CAN be a time of fun and happiness (believe it or not) and here are 15 ways to take your break from boring to the best you've ever had!
1. Bake something.
The holidays are a time of delicious food, baking is a simple and easy way to entertain yourself and have fun. (And trust me, no one will complain about the mess in the kitchen as long as they smell cookies).
2. Read a book.
You know those rectangular things that are all dusty and piled in the corner of your room? Yeah those are B-O-O-K-S, read one. Books are interesting, and reading is a good way to help hours and hours fly by. Believe me, there is nothing better than sitting by the fire, all bundled up with a good book on a cold winter day.
3. Craft.
As lame as this sounds, Christmas crafts, such as making ornaments, coloring, making snowflakes, or even making a gingerbread house, can be fun, especially if you have younger brothers, sisters, cousins, or anyone else who might want to join in.
4. Catch up on a T.V. show
What do you think Netflix was invented for? Spend your days alone on the couch crying over Supernatural, or obsessing over Breaking Bad or The Walking Dead.
5. Play board games.
They are BORED games right? Wake your dad up and tear your mom away from the scissors and wrapping paper and play LIFE (it's the closest thing you'll have to getting one).
6. Watch an entire movie saga.
Be it Star Wars, Lord of The Rings, Twilight, it doesn't matter. Spend some of your time alone rediscovering your obsessive nerdy side.
7.  Wrap presents.
There's no better way to get into the Christmas spirit than wrapping presents for your family and friends, and it can actually be fun! Get a group of friends or family together and wrap! (Or rap, i don't care).
8. Watch holiday movies.
Holiday movies are funny and classic and personally one of my favorite parts of the holidays (or anytime of year really…). You could go with the animated classics; Rudolph the Red Nosed Reindeer, Frosty the Snowman, Santa Claus is Comin' to Town, or you can go for some well known favorites; Elf, A Christmas Story, How The Grinch Stole Christmas or even White Christmas.
9. Clean your room/organize your closet.
Even though it may not be the most FUN thing to do, it's still something. Plus you've gotta make room for your Christmas presents.
10. Homework.
Despite popular belief, school does not end over winter break, so you might as well actually DO your homework. (And just a friendly reminder: juniors, your nonfiction project worksheet is due the day you get back.)
11. Bake and decorate Christmas cookies.
Everyone loves cookies. So slap on an apron and get creative. Make ones shaped like Santa. Or others shaped like reindeer. Low on creativity? Just look for Christmas cookie ideas on pinterest, trust me you'll spend a whole day of break trying to accomplish the first five. Plus you can always invite other people over to help (and you'll never feel as bad about eating half the dough before you make the cookies if someone is there to gorge with you).
12. Talk to your family.
I know its crazy, actually acknowledging the other humans that take up space in YOUR house, but I promise they aren't all that bad. (Plus it's the holidays, so they're required to be nice). So go ahead, ask your sister about school, figure out what your little brothers new favorite color is. Being with your family is really what Christmas is all about.
13. Go to the movies.
Rediscover life outside your house and take a trip back into society. Going to the movies is a classic family (or friends) outing, plus popcorn is never a bad idea. (P.S. Go see Frozen, it's incredible).
14. Play in the snow.
If we all cross our fingers, it'll be a white Christmas this year. Which means sledding and snowball fights and reliving all the childhood wonder of snow. (I don't care what you're thinking, you are NOT too old to play in the snow).
And last, but not least;
15. Sit in front of a fireplace.
I know this isn't what you were expecting as the grande finale, but DO NOT underestimate the power of actually taking a day to just be lazy cuddled up in front of a fire. Don't be afraid to just be lazy for a few days, it is winter BREAK (so take one). Grab some cocoa and your softest blanket and get cozy and enjoy. And have a very Merry Christmas!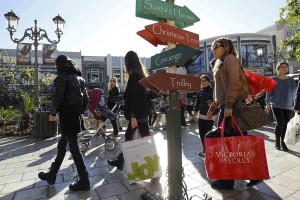 About the Contributor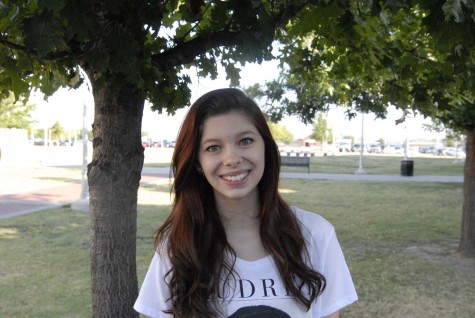 Haley Brown, Staff Reporter
Haley Brown is best friends with Michelle Leddon. She has no unique personality traits. She is simply a less cool version of Michelle. If you want to know...