Beating the odds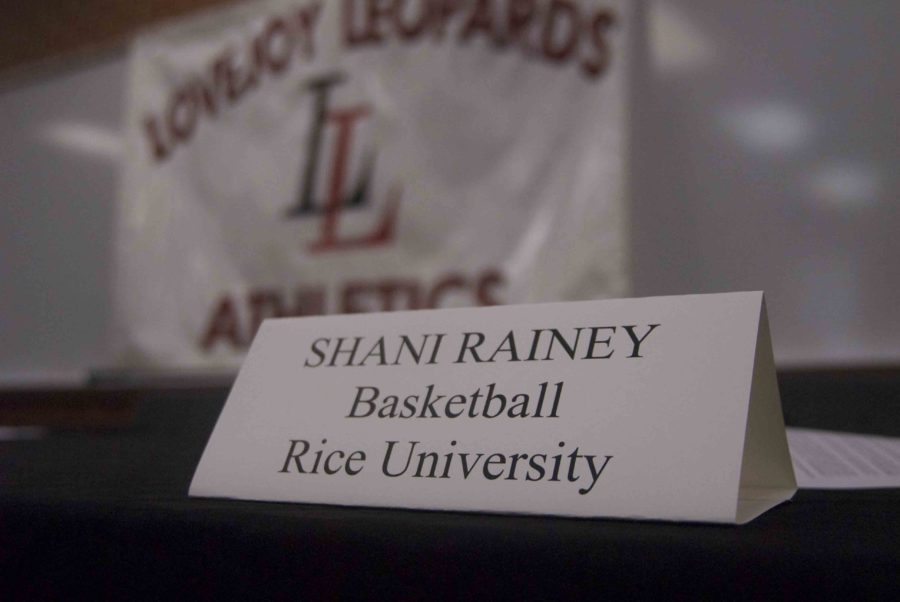 Athletic scholarships tend to be nothing more than a dream to student athletes. Only two percent of high school athletes are presented with an athletic scholarship to a college university, meaning only 140,000 out of 7 million student athletes are presented with an athletic scholarship.
Student athletes, such as senior Lauren Sturm, who recently signed with Baylor University, for pole vaulting and acrobatics and tumbling, have put in the extra effort needed for an athletic scholarship.
"Lauren has worked very hard to get where she is at," track coach Stefani Langehennig said. "She spends countless hours on the track for pole vault and in the gym for cheer. In order to compete with the most talented in the state (and nation for cheer), there is a lot of extra work that goes into what she trains for."
Sturm has been competing in pole vault for three years, gymnastics for thirteen years and continuing with competitive cheerleading for another three more years.
"Lauren does what it takes to be great, not just good," Langehennig said. "She's very talented, and her dedication to going the extra mile shows in her performances. The special thing about Lauren is her willingness to commit 100 percent to what she does. She is very serious about what she does and works hard to be one of the best- whether it be in cheer, tumbling, acrobatics, or track."
Obtaining a sports scholarship is a little different from other scholarships, partly because coaches are interested in recruiting new and talented athletes. Every year coaches send out mass recruitment mailings to players who appear in all-regional rankings or national lists. Athletes often get recruited just by writing a letter to a coach at the college or sending in a performance tape.
"The process was extremely stressful because you had to make sure you kept in contact with almost all of the schools who were recruiting you, even with the ones you didn't want to go to because you always want to keep your options open," senior basketball player and Rice signee Shani Rainey said. "This contact was through emails, calls, text, fax all sorts of things. However, my mom helped me out a lot with the emails and stuff. It sorta got exhausting because they would try and get in contact with me almost everyday. At the end of the day, my mom would always tell me to cooperate because you don't know where your blessing is going to come from."
Things can easily change in terms of what was expected as going to a certain college, or what the scholarship is offered for are easily changed.
"I was initially going to college for pole vaulting at A&M and then Baylor contacted me for acrobatics and tumbling and I had to choose between the two," Sturm said.
Rainey also had to go through a change in plans, as far as college options.
"There was one school that I was absolutely in love with," Rainey said. "I went to their summer elite camp 2 years in a row and they absolutely loved me. They were almost ready to offer me too. However before I left the camp they told me they wanted to see me shoot more. So since I was practically head over heels for this team I started to change my style of play. I wouldn't play my style or to my ability anymore because I was too caught up in impressing them."
Although Rainey thought things were set, she received a call from one of the coaches. She was told that they had to drop her scholarship for reasons that didn't even involve Rainey. One of their point guards wasn't returning, making them have to switch their recruiting from looking for a wing, (Raineys position) to a point guard.
"Of course at the end of the call I was devastated, however I learned a valuable lesson," Rainey said. "It showed me that I don't have to change what I do best to fit someone else's spot,"
Even though Rainey had been upset about not being able to go to the original college she wanted to, soon after, Rice was recruiting her.
"I just had to play my game and my blessing would come when it was time," Rainey said
About the Writer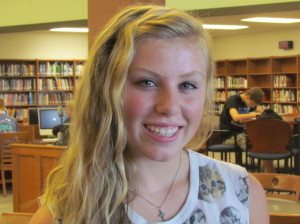 Alyson Sudak, Staff Reporter
Alyson Sudak is a sophomore who spends her time cheerleading, running track, and reading majestical amounts of books. She enjoys flying through the air...