Cafeteria delivers a new name-brand slice
Students react to the cafeteria now offering Domino's pizza. Click below to watch the video.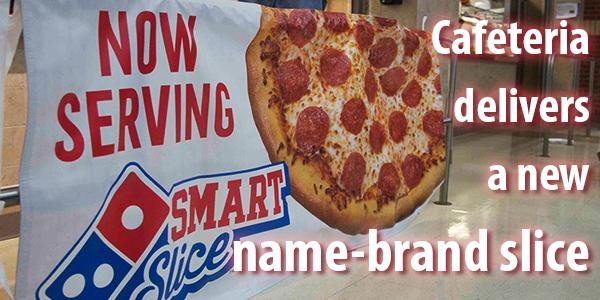 Savannah Whitmer, Lead Reporter
December 11, 2013
Starting today, the cafeteria will now be serving Dominos Pizza on Mondays, Wednesdays and Fridays.
"It's been a work in progress for the past month," cafeteria manager Jackie Palovik said. "We've been working with Dominoes to get it going. Monday and Wednesday, we're going to have cheese and pepperoni, and then Friday, because it's Monday, Wednesday, Friday, Friday is going to be pepperoni and kickin' chicken. And we do have a veggie pizza that we're going to introduce in a couple of weeks."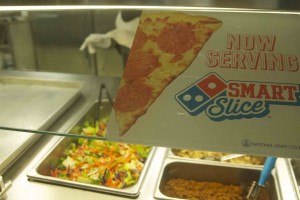 While many students will be eager to try the "smart slices", some are not happy about the change.
"I think that none of the lunch lines fit the graduate profile for being engaged in a healthy lifestyle," senior Michael Henn said. "Pizza's not that bad but I think that a school with such standards that they put on all their walls would be concerned with the nutrition of their students."
But other students are excited to have a different choice at school, something that has not been an option until now.
"I think it's a change for the better," senior Cooper Smith said. "It's the first step in incorporating real restaurants at school. It's a change from the normal school food."
The culinary staff is also looking forward to giving more options for lunch to the students.
"We think it's going go over really well," Palovik said. "I think the kids are ready for a new pizza, and I think everyone loves Dominoes."
About the Contributor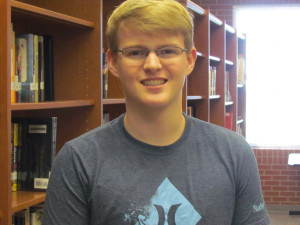 Ben Prengler, Photo Editor/Business Manager
Benjamin Prengler has many titles: President of Student Council, President of the Class of 2015, professional drummer, and photojournalist. Through the...