December deep freeze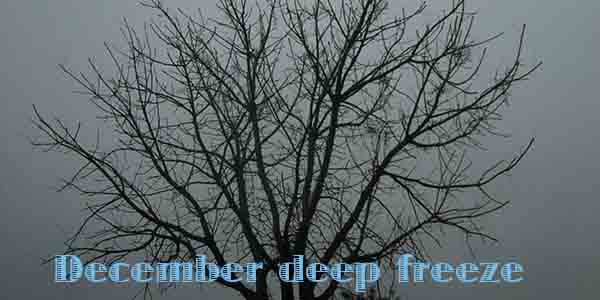 Students and faculty are preparing for the possibility of a school cancellation tomorrow due to the forecast of cold weather and dangerous, icy roads.
With exams around the corner, many teachers cannot afford for students to miss any class time due to bad weather days.
"I have given my students the notes ahead of time and made a video of the lesson so that my students don't fall behind on the class," AP Statistics teacher Darla Emerson said. "I'm fine with the day off as long as we aren't getting behind in our studies."
If classes are cancelled tomorrow, students will most likely have to make up the missed day on Memorial Day or Good Friday.
With a Winter Storm Warning in effect for Collin County beginning at 6 p.m. tonight, Emerson is among several teachers who have already cancelled their after-school tutoring sessions to help students stay off the icy roads.
Already, some of the Dual Credit classes, such as the morning offering of English 1301, have been cancelled for tomorrow by their professors due to the expectations of cold weather. Students can stay up to date on the status of their Dual Credit classes by checking the Collin College website or enrolling in Cougar Alert, Collin College's automatic emergency alert system.
"Since Dual Credit is held in our building, Collin would have to cancel Dual Credit classes if our campus is closed due to the weather," Counselor and Dual Credit Coordinator Amanda Breeden said.A complete list of public school districts, universities, governmental agencies, and businesses closed due to weather can be found on the WFAA website.
A detailed weather forecast for the area can be seen at Weather Underground.