A Chillingly Good Film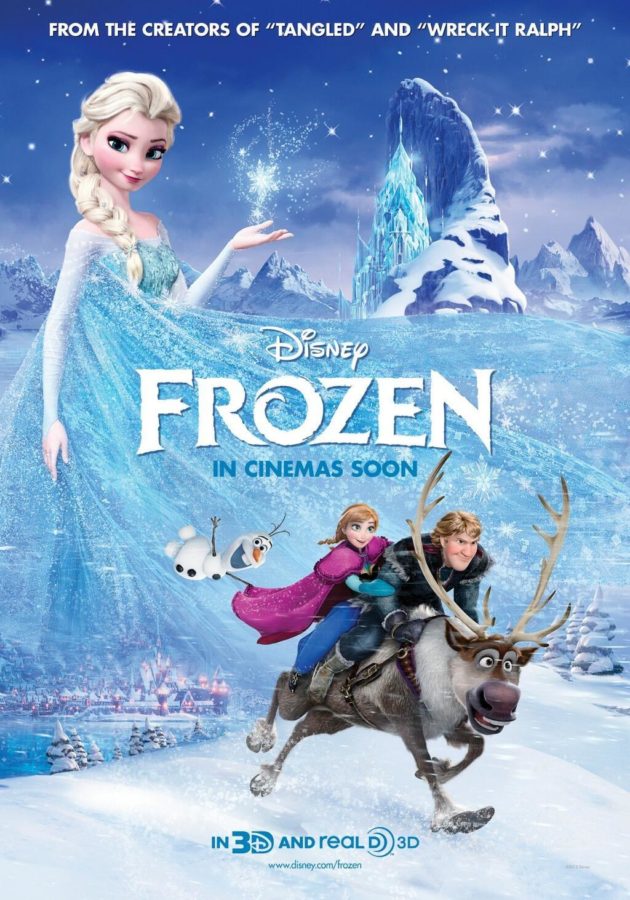 Doug Laman, Staff Reporter/Movie Critic
December 2, 2013
After spending an entire month reviewing all 52 of Disney's animated feature films, I've come to the conclusion that the reason so many of their movies resonate so well is the same reason all good cinema and art connects with us; they show our basic human emotions, insecurities and personalities in a way that's both accessible and profound. There's layers and joy to the characters in their films, and things are no different for their 53rd film, Frozen, which handily joins the ranks as not only one of Disney's best films, but one of the best movies I've seen in recent years.
Anna (Kristen Bell) and Elsa (Idina Menzel) are sisters who seem normal except for two factors; both are of royal heritage, with Elsa due to be named Queen of their kingdom any day now.  On top of that Elsa has to deal with her special and magical powers that allow her to conjure up ice at will. Her powers force her to be isolated from her sister and the world, leading to feelings of rejection and loneliness that swell up inside her until she unleashes her icy powers on her kingdom. Trapping the kingdom and it's inhabitants in an eternal winter, it's up to Elsa, along with Kristoff (Jonathan Groff), a plucky reindeer named Sven and an endlessly optimistic snowman named Olaf (Josh Gad) to save their kingdom and Elsa.
It's tough to write about a film like Frozen; the amount of hyperbolic positive comments I want to make here would likely create gigantic expectations that could never be met. And yet, I have a feeling this glorious film would not only meet such expectations, but shatter them. Taking an 1845 story by Hans Christian Anderson, music written by the couple who helped bring Avenue Q to life, and an inadvertently suicidal snowman, and has these (among many other) elements collide to craft a piece of perfect filmmaking. Much of this perfection has to be attributed to the screenplay by Jennifer Lee, which is full of ingenious character moments, witty dialogue and some simultaneously economic and unexpected storytelling choices that makes the film wildly unpredictable (it also deserves praise for incorporating two references to Arrested Development). Every character in this story has layers of depth to them, to the point where they stop being simply cinematic characters and become actual human beings. In their moments of crisis and triumph, we feel a connection that only the best writing can create.
The directors, Jennifer Lee again and Chris Buck, also help bring the movie to vivid life, with several crafty director choices (a single shot that takes us through the entire kingdom of Arrendelle is a particular highlight) and also keeps the film going at a fast, yet acceptable pace, one that allows us to take in these protagonists and the many dazzling environments they encounter. Of course, they're helped out by the high caliber voice acting, with Idina Menzel being a fantastic choice to tackle Elsa, keeping the character grounded and yet fascinating in her more mystical moments. Kristen Bell is perfect as the delightfully awkward Anna, who feels like one of the more realistic characters Disney has ever made (I particularly love it when she sings about how she's so nervous she just wants to stuff her face with chocolate. I feel ya girl!) Jonathan Groff, Alan Tudyk and Santino Fantina brings levels of brilliance to their characters, but the very best comes in the form of Josh Gad as Olaf.
Olaf, who enters the film midway through, always has a smile on his face and embraces every situation with aplomb. No matter what, he does whatever he can to make every situation as good as he can. Practically created with the very essence of euphoria, he's responsible for many of the films best and funniest moments, while simultaneously standing in as a representation of Elsa and Anna's relationship. The only other thing in the film that even comes close to being as good as the entirety of Olaf is the music, which is written by Robert and Kristen Anderson-Lopez; a major highlight of the film. Whether it's a powerful ballad for Elsa's character, a hilarious tune for Olaf describing his dream or Anna proclaiming her excitement, it's easily one of the best soundtracks ever created for a Disney musical and is easily one of the best musical soundtracks in recent memory.
From the clever short film Get A Horse! that opens the film to the breathtaking animation, this film is funnier than any other comedy I've encountered this year. The only thing that's left to say is this: go see Frozen right away. The most joyous time I've spent in a theatre in years, it's impossible for any cognitive being to walk away from this film with anything less than a gigantic smile and a song stirring in ones heart. Reminding us of the power of Disney, film and snow, Frozen is nothing short of an epic cinematic achievement that we'll be talking about for decades to come.
About the Contributor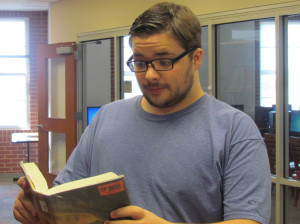 Doug Laman, Staff Reporter/Movie Critic
Doug Laman is a quirky, interesting and nerdy type of fellow, one who has no idea what Algebra means, but is more than happy to discuss every little detail...