Football advances to playoffs after 47-44 win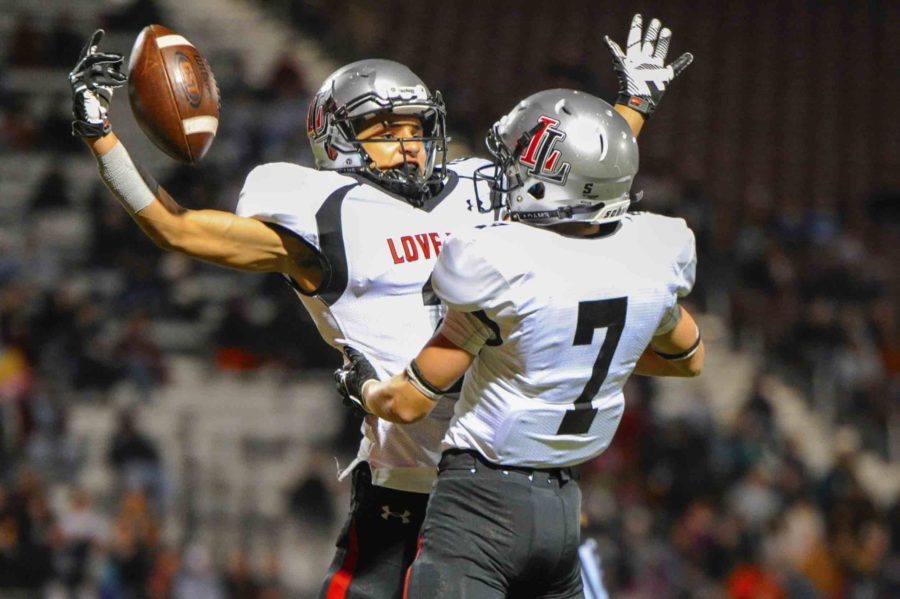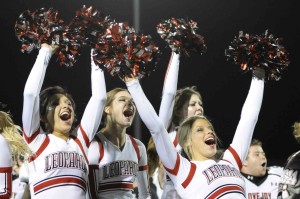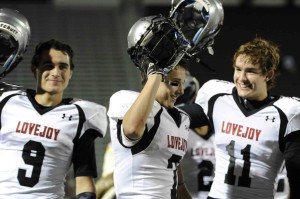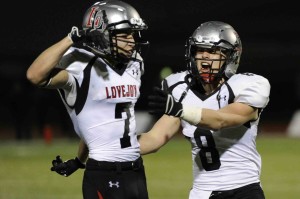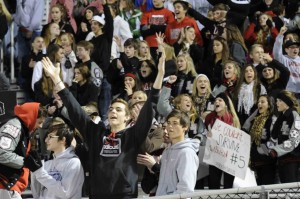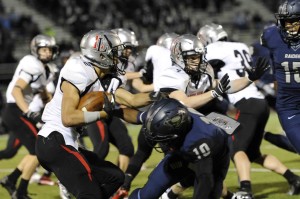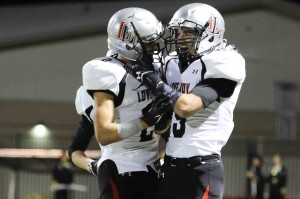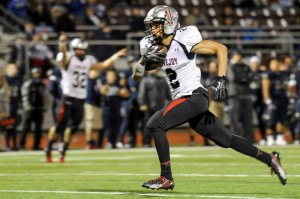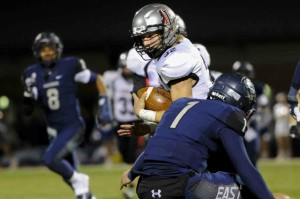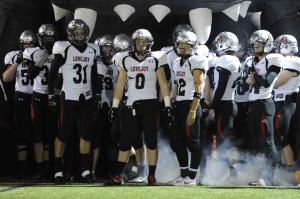 The Leopards have secured their spot in playoffs.
In a nail-biter of a game at Wylie Stadium, the Leopards came out on top.
The action began almost immediately as the Leopards' Aaron Fuller scored a quick touchdown and Mick Ellis' extra point was good for a 7-0 Leopard lead.
Soon after though, the Raiders were on top as they scored a touchdown and were successful with a two point conversion play for a one point lead.
The Raiders scored another touchdown but a failed two point conversion left the score at 14-7 Wylie East.  A Leopards field goal made it 14-10 before the Raiders scored again for a 22-10 lead.
Senior Chochy Luce started a rally with 10:52 left in the first half with a touchdown to close the gap 22-17.
Luce then score another touchdown giving the Leopards a 23-22 lead.  But it didn't last long.
The Leopards were down again after the Raiders scored a touchdown and got the two point conversion for a 30-23 lead.
However before halftime, the Leopards got another field goal to cut the deficit to 30-26.
The third quarter was scoreless until 3:01 was left, when Luce score yet another touchdown helping give the Leopards a 3 point lead.
Then sophomore quarterback Dakota Michaels went down with an apparent leg injury.
With the second of two quarterbacks out, Luce stepped up, quickly scoring on a rush straight up the middle.
Luce's fourth touchdown of the game, followed by the extra point gave the Leopards a 40-30 lead with 10:52 left in the game.
Another Raider score made it for 40-37 for the Leopards but then, senior Grant Jarvis scored another Leopard touchdown and with the extra point it was 47-37.
The Raiders were able to score once more but they were still down by three, 47-44 at which point the Leopards were able to run out the clock, earning a playoff bid.
The bi-district game will be played Saturday, November 15, at 1 p.m. in Athens against Hallsville.
For the win over Wylie East the Leopard defense was chosen as the Most Valuable Player(s). The Red Ledger's Austin Mitchell talked to sophomore Grant Benno and seniors Daaron McFarling and Clayton Merrill, all defensive players, about Friday night's game.
About the Contributors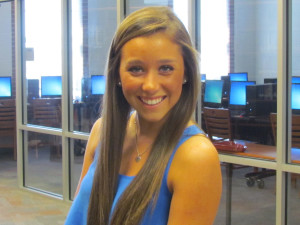 Jessica Parrott, Sports Editor
Jessica Parrott is a senior, meaning she not only runs the sports section of The Red Ledger, but also the school. With her best friend and fellow staff...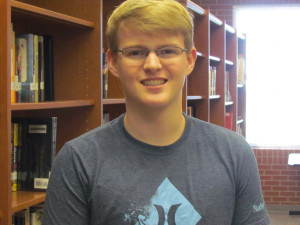 Ben Prengler, Photo Editor/Business Manager
Benjamin Prengler has many titles: President of Student Council, President of the Class of 2015, professional drummer, and photojournalist. Through the...