Leopards make the push for playoffs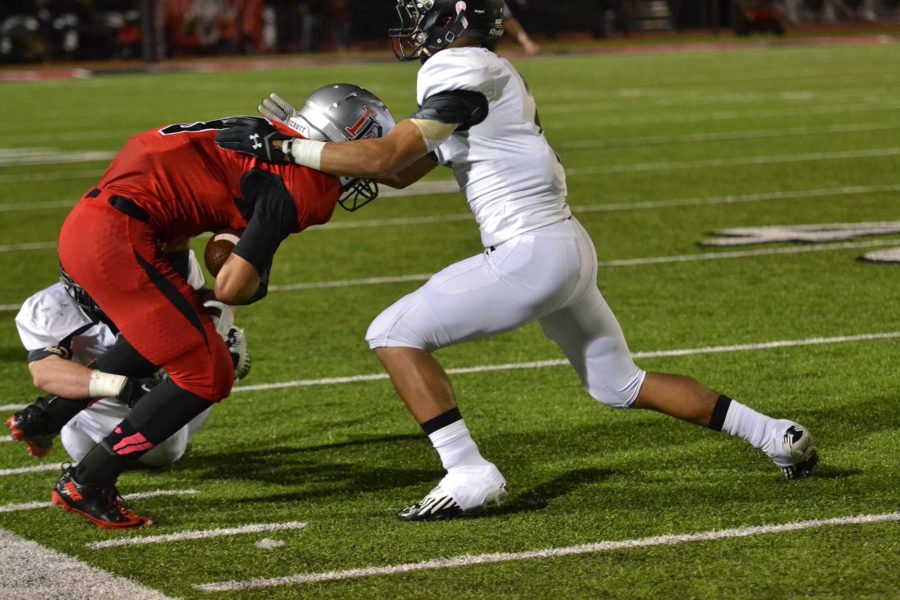 "Do we have to win to make playoffs?"
This is a common question in the stands on Friday nights. Not many students are sure of how many teams advance past district play and whether or not there is a specific record that teams must have.
Last Friday, the Leopards beat the Sherman Bearcats 35-21 to improve their district record to 3-2.  The week before however, was when the Leopards gave themselves a much needed advantage in districts by beating the undefeated Denison Yellowjackets.  However, in a rowdy game against the Yellowjackets, the Leopards came out on top in a 56-42 victory. The win meant that that there were now zero undefeated teams in 4A Region II District 13.
4A Region II District 13 is the eight team district that the Leopards are a part of. It is made up of schools from around the north east Texas area including Denison, Wylie, Wylie East, Sherman, Mckinney North, Royse City and Greenville.
Districts are arranged by geography and school size. There are four regions in 4A, Region 1 which consists of mainly west Texas schools. Region 2 (the Leopard's region) which consists of north and east Texas. Region 3 which is the south east, Houston areas and south of Dallas to north of Austin and Region 4 which is south Texas, Austin all the way down to Brownsville.
Each team plays against all of the others in their district with the goal of making the playoffs.
According to UIL guidelines, "the top four teams from each district advance to the playoffs. The two schools with the largest enrollments automatically advance to the Division I bracket. The remaining two schools advance into the Division II bracket. There are two state champions per conference in Conference 3A, 4A and 5A."
The Leopards still have to play Royse City (1-4), and Wylie East (4-1). Out of those two teams, if statistics are a true guide of how good a team is, Wylie East should be the toughest competition.
The Leopards are currently in a three way tie for third place with wins in their final two games ensuring the team continues its streak of making the playoffs every year since 2009.
District 13-4A Standings
School                            Overall Record                             District Record
Denison                                5-3                                                       4-1
Wylie East                            5-3                                                        4-1
Lovejoy                                 5-3                                                        3-2
McKinney North               4-4                                                         3-2
Wylie                                     4-4                                                        3-2
Sherman                               3-5                                                        2-3
Royse City                             1-7                                                        1-4
Greenville                            0-8                                                        0-5
About the Contributors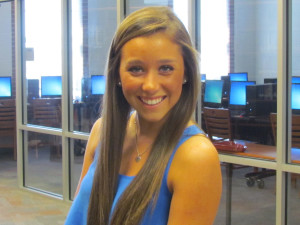 Jessica Parrott, Sports Editor
Jessica Parrott is a senior, meaning she not only runs the sports section of The Red Ledger, but also the school. With her best friend and fellow staff...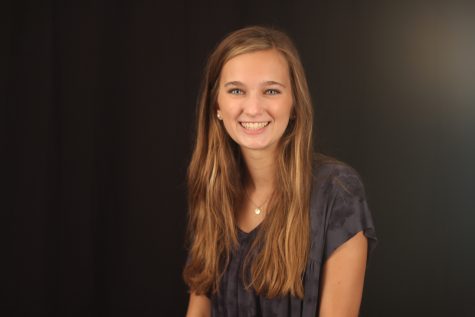 Jillian Sanders, Editor-in-Chief
Jillian Sanders is a senior, 18 years old, and a lover of many things. She loves writing, playing the piano, reading, being outside, Younglife, and choir....