Cheerleaders bowl bound
Students walking the halls carrying bags full of lollipops for sale is nothing new.  Usually it's student council doing the selling, but this year, it's the cheerleaders.
"I thought it was student council who sold lollipops for prom later in the year," junior Stephanie Cunningham said.  "I was confused when I saw cheerleaders walking around with the bags this early in the year."
As it turns out, the cheerleaders have picked up the fundraiser for their own reasons.
"We're going on a trip to Florida on New Year's so we're trying to fundraise for that," senior cheerleader Heloise Rytzell said. "It's for the varsity cheerleaders and we're going to a football game and cheering at the halftime show. It's one of the bowl games."
The bowl game is the Capital One Bowl in Orlando, Florida.
Each lollipop is $1 with about 6-7 different flavors to choose from. Some of the flavors available: cotton candy, wild cherry, pina colada, cinnamon, raspberry lemonade and mango.
The JV cheerleading team is also doing the same fundraiser for its trip to San Antonio for the Alamo bowl.
"Every cheerleader is selling lollipops and I think we're trying to get about $5000," Rytzell said.
The cheerleaders will get some financial help, but the bulk of the money raised will have to come from things such as selling lollipops.
"We're getting some money from our booster club but then the rest of it has to come from us fundraising," cheerleader Regan Raineri said.
About the Contributors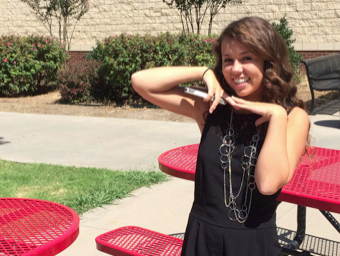 Katie Curry, Staff Reporter
Mike and Ikes, puppies, jeeps, One Tree Hill, and ice cream...lots and lots of ice cream; it's Katie. Her life pretty much consists of these things with...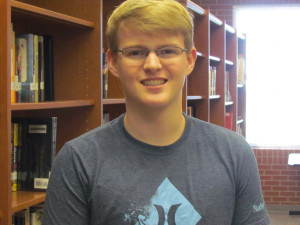 Ben Prengler, Photo Editor/Business Manager
Benjamin Prengler has many titles: President of Student Council, President of the Class of 2015, professional drummer, and photojournalist. Through the...