SAT 411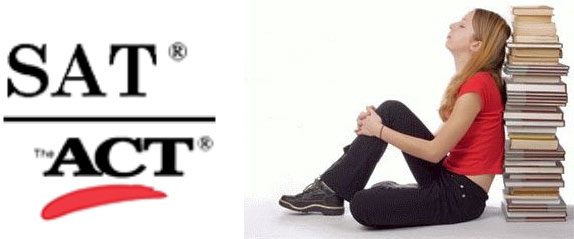 As the first SAT test of the school year looms closer, many students begin to think about the test and their options. Due to the importance of the test, and the effects it may have upon a student's future, the Standard Aptitude Test, required by many colleges, is a major source of stress for many. However there are easy ways to figure out what is most beneficial for each student to achieve their best possible score. College counselors Addison Snyder and Randy Trevino answer some of the most important question student may have about the tests.
The Red Ledger:  What's the ideal time frame to take the SATs?
 College Counselors: "We generally encourage juniors to begin taking the SATs in January or March however they can sign up  earlier if they would like. Spring of junior year is ideal for the first test."
 The Red Ledger: Should SAT subject tests be taken by all students?
 College Counselors: "No. It is generally a case by case basis as it pertains to an individual students school(s) of interest. Certain colleges or universities may require SAT subject tests as part of their admissions process. Students should visit an individual school's website to find out."
The Red Ledger: How should a student decide whether to take the ACT or the SAT?
College Counselors: "A student may perform better on one test or the other and since colleges accept either, the colleges will generally accept the higher score of the two tests. We encourage all students to take both tests and then study for and repeat the test they scored higher on."
The Red Ledger: What is the most important thing to do for preparation as the test nears?
College Counselors: "Students can prepare for the SAT or ACT in several different ways. They may choose to take a course, study individually using practice tests or practice daily with features such as the SAT question of the Day."
The Red Ledger: What are students' best option for preparatory courses? Where do you recommend they take said courses?
 College Counselors: "There are several different options available outside of school, however Lovejoy ISD recently signed a contract with Revolution Prep that offers our students discounted prices, flexible class times, additional study materials as well as various courses held on campus."
The Red Ledger: Where should the test be taken for optimal comfort?
College Counselors: "Test day is already full of anxiety so it is usually a comfort for students that are able to test in their own high school. They are familiar with the setting, know where the bathrooms are and hopefully they will feel generally less stressed. Also, other high schools may test several hundred students in the gym or cafeteria, but at Lovejoy students will test in a classroom of no more than 30-35 students. There are actually a lot of students from neighboring high schools who would prefer to test in the smaller environment at Lovejoy. Unfortunately CollegeBoard does not allow us to test only our students at Lovejoy, so we are really encouraging our students to register 6-8 weeks in advance to ensure they are able to test with us."
About the Writer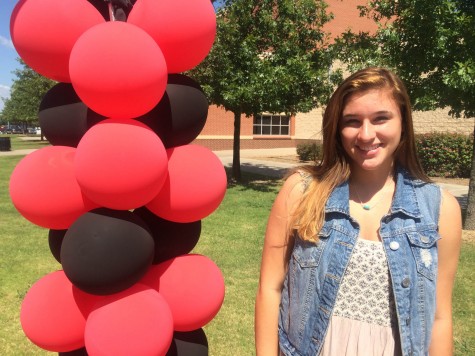 Michelle Stoddart, Managing Editor
Michelle is a junior who is deeply involved in activities both in the school and out of the school. As Captain of Extemporaneous speaking for the Debate...