Girls set to kick off powder puff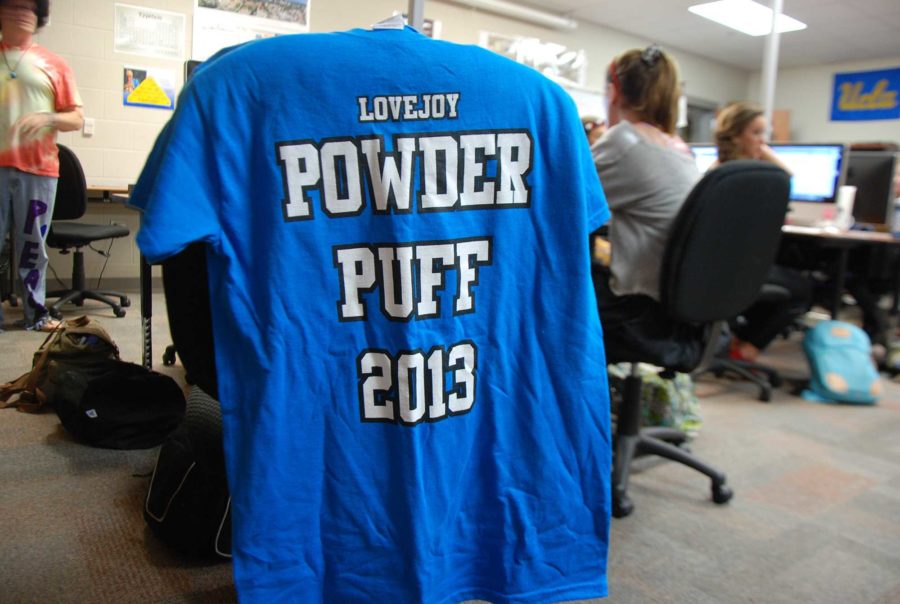 The 2012 Powder Puff tournament ended in a thriller with the class of 2015 beating the class of 2012 in the championship. This year, players and coaches have high expectations as well.
Freshmen:
Every year the freshman come into the tournament with no experience.  With a roster of 11 players, 2 coaches, and 4 cheerleaders (along with 3 cheer coaches), the freshman class looks to surprise with the older grades on Thursday.
"We have high expectations, but who knows if they will pull through,"  freshman coach Mitchell Jonke said.  "We have Emily Weichel and Mallory Lusby playing quarterback as a righty-lefty combo. With Mallory also playing receiver along with Kylee Ramos, Kallie Killingsworth, JoJo McrRae, Natalie Fraunhiem, and Sydney Pederson playing running back, with a mixture of others they have promise to be a good group."
Sophomores:
After getting knocked out in the first round last year, the sophomores improved their game according to coaches. Sophomore coach Dakota Michaels has extremely high hopes in upsetting the defending champions, the juniors. With the depth chart currently undecided, the sophomores look to make a large comeback regarding last year.
"Our expectations for this year's powderpuff are obviously very high," Michaels said. "We are the grade to beat right now even after losing in the first round last year. We are just that powerful on the offensive side of the ball, and our defense is getting there. Our quarterback is actually undetermined right now."
Juniors:
The defending champions are out to repeat.  Katie Curry returns as the starting quarterback and coaches Hunter Pfaff, Mac Metzler, Alec and Seth Comerford have their team ready.
"This year, I know Katie Curry is playing quarterback and I'm playing wide receiver," junior player Kaelyn King.  "Hopefully the juniors can bring back another win this year. Hunter Pfaff is doing a great job of coaching us and giving us his playbook, so hopefully we can bring back a win!"
Seniors:
This year's senior class doesn't have a history of winning in previous years, but this year the volleyball players are playing.  Now that the seniors have more players on their roster, there's the hope that things will be different this year.
"The freshman don't know how serious Powder Puff is, so that is an advantage for us seniors," senior coach Mick Ellis said. "Our class hasn't ever won a (first round) Powder Puff game, but I think this will be our year. With it being volleyball player's first year that they are able to play, we have some new strong players that we didn't have last year. I think we have very good chances this year."
About the Contributors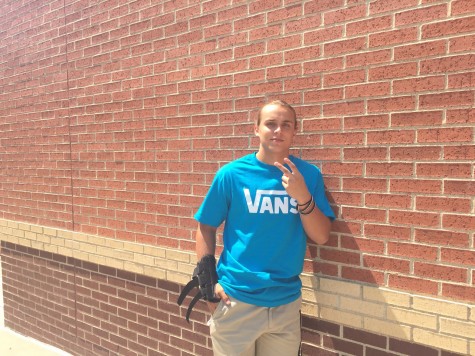 Kevin Davis, Sports Editor
Kevin Davis is returning for his fifth year is the newspaper program in middle school, and is a senior this year. He is also the sports editor of The Red...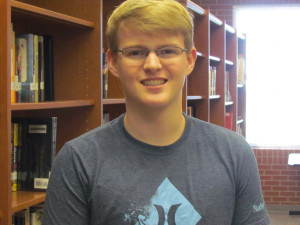 Ben Prengler, Photo Editor/Business Manager
Benjamin Prengler has many titles: President of Student Council, President of the Class of 2015, professional drummer, and photojournalist. Through the...