Art colleges visit campus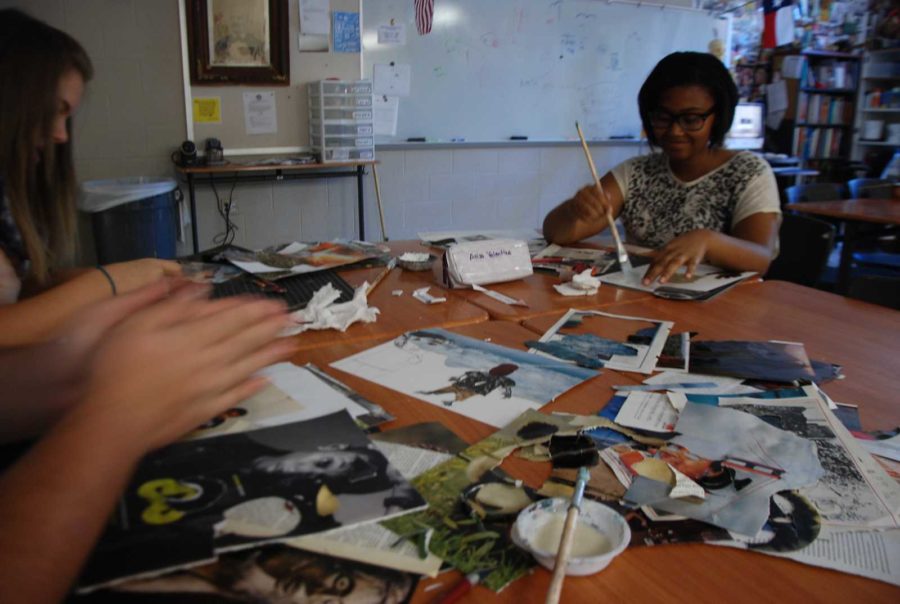 Art students will have the opportunity to visit with colleges without leaving campus as several college representatives will be here in the next few weeks.  The next is set for Wednesday, Oct. 2.
"I think that the biggest purpose is for kids to get an understanding of what every school offers and what they specialize in," art teacher Brice McCasland said. "I think that a lot of kids think that going to art college is an easy thing or means that you don't really have a goal in life, and I think that it's exactly opposite; our schools are very specialized, they help train creative people, and different colleges have their different niches."
These visits offer important chances for students involved in these fields to observe their choices for the future.
"It's exciting for me because I want to go to an art college someday, so I get to look at all my options and see what's out there," junior Whitney Hyde said.
Other students have already been formulating plans for higher learning and have experience looking at colleges.
"I've already visited a few [colleges], and I think it's really interesting," senior Lauren King said. "I definitely see a difference from when I visit art schools and then just universities. So I get to see studios and it's really interesting."
In addition to being exposed to what each college has to offer, students are able to gain insights on course philosophy and focus.
"Each school kind of comes and breaks down what their school offers and how they're different," McCasland said. "The thing is: it's just like our classes; everybody's honest about what they offer and then that way the kids can pick what's best for them because that's what everybody wants."
All visits will be in E112. Here is a look at what colleges will be visiting:
Art Center – October 2 – 7:30 a.m.
MCAD – October 7 – 7:30 a.m.
Ringling – October 9 – 1-2 p.m.